Undefeated, but still unfinished
Boys varsity tennis won 16-2 against Long Beach Poly on Feb. 24, but they anticipate tougher competition as the season continues to ramp up
On Thursday, Feb. 24, Redondo boys tennis hit the court for the third time this season, hoping to keep their perfect record intact. They were set to face Long Beach Poly: a school still searching for their first win of the year. While executing the physical actions and technicalities of the sport is certainly crucial to one's success, junior doubles player Nathan Cohen realizes that there is much more to tennis. 
"A lot of people think that tennis is all about the technical aspects of the match, but that's not true," Cohen said. "The most important part is the six inches between your ears; the mental side of the game. Understanding the mental side of the game is what allows us to become well-rounded players."
With these thoughts in his mind, Cohen helped his team defeat Long Beach Poly by a lopsided score of 16-2. Cohen's serves, which he was "focusing on executing going into the match", were solid and helped his tandem gain strong control over their opponents throughout the match.
Cohen's teammate, junior doubles player Ethan Chen, also experienced some similar success in the service department during his own match, saying Long Beach Poly "didn't get a single game off of our serves". 
Chen also pointed out that the team's success was greatly enhanced by their strategic distribution of skilled players, instead of confining the best players only to singles.
"It was important that we spread our strong players out across singles and doubles," Chen said. "A lot of coaches will just put all of their strong players in singles, and their doubles will be really bad. Our team made sure that we had strong players on both sides, which definitely helped us win."
While a win counts the same no matter the quality of the opponent, Cohen knows that there are mistakes that won't get glossed over in future matchups like they did in this one. 
"We need to continue to work on our serves and returns," Cohen said. "Right now we're in the easier stretch of our season, so we need to make sure that we fix those things before we play the tougher teams on our schedule."
Chen also realizes that there are still things to improve on despite the convincing victory.
"I definitely need to work on my returns and make sure that I get balls in [the court] more consistently," Chen said. "A lot of people just hit the ball as hard as they can and it goes out. The best way to win is to return it as many times as possible. If you can keep it in play for long enough, the other person will eventually mess up."
With the season now beginning to ramp up, both Cohen expressed his appreciation of being a part of the team, saying he "really enjoys the team environment" that comes with the season.
Chen agreed with this, citing the enjoyable "intensity" that in-season matches bring.
"I really enjoy the competitive feel that the season brings," Chen said. "Playing practice matches is nice, but the adrenaline that you feel when you are playing a real match is unmatched."
Leave a Comment
About the Contributors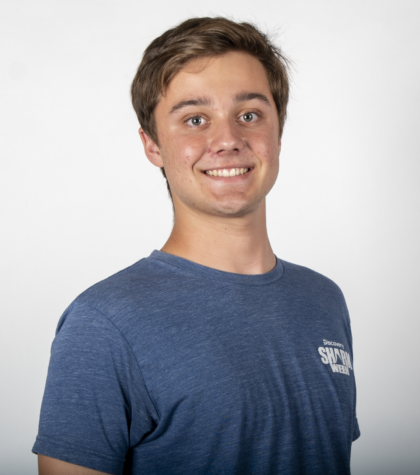 Andrew McKenna, Staff Writer
Hi, my name is Andrew McKenna and I am a staff writer for the High Tide. I'm a huge fan of all things sports, and specifically a die-hard Colts fan.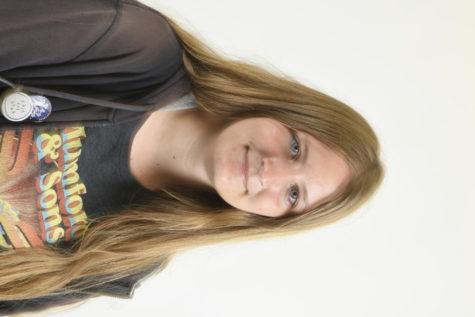 Spencer Rogers, Photographer





I am a senior and this is my first year on staff. I've done photography as a hobby for a few years. Some of my favorite things to photograph is nature and sports.