Head held high
RUHS track stays motivated to get better after racing in the Redondo Track Festival against tough competition.
On March 11 and 12, RUHS hosted the Redondo Track Festival. This meet was initially called the Redondo Nike Track festival, but the name was changed after Nike chose not to sponsor anyone due to COVID. Over 50 schools participated in the meet and four new nation-leading and 14 new state-leading times were set at the festival. The meet is a top-five meet, which means that there were top schools attending and competing in this meet.
"For me, the meet was nothing like I have ever seen before. There were a ton of schools there, and it was a lot more than we're used to. Both the auxiliary field and Seahawk Stadium were filled with schools. There was much better competition and I think it gave us a much bigger challenge," junior Jett Collins said. 
Collins participated in the distance medley, 4×1, 100 and the sprint medley.
"I did as well as I could, but compared to these really good schools, we didn't do the best as a team. All we can do to get back into it is just keep trying our best, especially in meets like this where we compete against better schools," Collins said. 
Junior Aaron Thomas ran the distance medley relay, 4×800 relay, and 1600 along with breaking two minutes in the 4×800 against a tough competition.
"It was difficult to do, but I was able to motivate myself even when I was tired because I knew that there was a lot more competition. It just made me want to do better knowing that I had a tougher challenge with all the better schools we were going up against. The meet was very competitive and a lot of fast times were dropped, so I am really happy that I was able to win in my events," Thomas said. 
These meets help players get better at their individual events, and the competition gives players a new challenge to overcome, according to junior Meena Chepenik. 
"The meet gives me something to work towards. It motivates me to do my best while getting better, beating more advanced runners and ranking higher in our meets. It's good competition and I think that it brings out the best in me," Chepenik said.
Track holds many events that require top-tier competition. Junior James Kaufman talks about the tough challenges he faces. 
"I am not the biggest guy out there and I have found that placing has always been difficult, so with every meet, every practice, I am looking to get better and better," Kaufman said. "I care about how my team does and us winning together is most important to me. While I do care about how I do personally, I am even happier when my team wins."
Leave a Comment
About the Contributor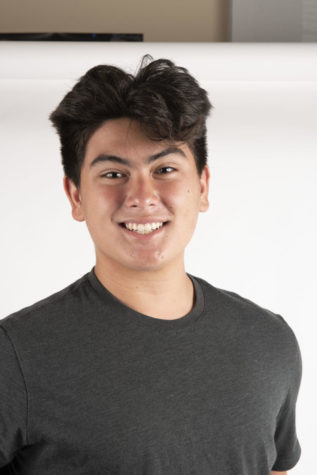 Strachan Ambrosi, Staff Writer
My name's Strachan, and I am a junior at Redondo Union. I enjoy both watching and playing sports. This is my first year doing journalism and I can't wait to see how it goes.