A bronze run
Girls Cross Country places third in their first Bay League meet
Girls' Varsity Cross Country stood on the podium in 3rd place for Bay League #1 on Oct. 14. Although the athletes did not win this time around, they have a greater outlook on their future. 
"It wasn't our race collectively. We were out a couple people and I don't know if everyone's mindset was completely there today, but I think we're gonna have a big improvement next time,"senior Julia Butler said.
With only a few girls completely healthy, Butler stays positive and believes the girls will come back even better in the next round, the Bay League Finals. The Varsity Girls won most of their meets this season and believe they will not lose their str from one unsuccessful race. 
"Just because we have one less than amazing race doesn't mean by any means that this great streak that we've been on is going to end," Butler said. 
As the season progresses, the team continues to push through and improve on their tactics. This includes packing, which is sticking together throughout the race. 
"That's something that's so important that I think was lost on us last year, because in dual meets everyone gets so spread out, but in invitationals, it's so essential," Valenzuela said. 
Packing up with teammates throughout races guides the girls to victory. Having someone be the anchor by her side helps Valenzuela and the rest of her team work together, and reach their goals together. 
"I would rather have them there so we can work together, and also to discourage girls from other teams because being passed by two girls from the same team at once hurts a lot more than just being passed by one," Valenzuela said. 
Polishing the team's tactics after this loss, and with the presence of Valenzuela, Redondo hopes for a comeback. 
"Even the hard races, it's not something you can really beat yourself up about because it doesn't do anything productive. If anything, that frustration is allowed to fuel us to move forward," Valenzuela said. "But, it's not something we can throw ourselves a pity party about, it's something you have to learn from and be able to build off of."
Valenzuela describes that the past few seasons could have been better and thinks this season could be different. She and her team plans to move forward from their one hiccup and hope to exceed how prior years performed. 
"I don't want to keep up the streak of the last few years (in Bay League)," Valenzuela said. "I want to go back to before that when this was a really really strong program, and I think we're very capable of bringing the team back to that and I want to see it happen."
Leave a Comment
About the Contributor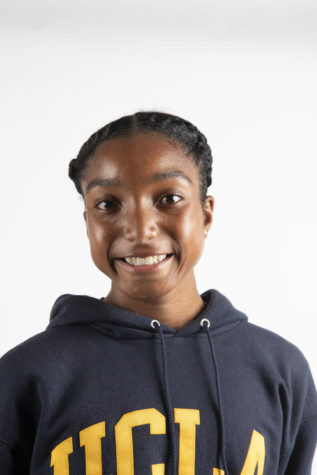 Lauren Strazzeri, Staff Writer
Hello! I'm a sophomore at Redondo Union and I run cross country and track!