Title contenders
Girls basketball enters playoffs after beating Costa by 30 points.
Girls basketball finished their Bay League schedule with a record of 9-1, following a 62-32 victory against cross-town rival Mira Costa High School. The team finished the regular season with a total record of 21-5. The girls will be going into the CIF Southern Section Division 2AA playoff bracket ranked 26th in California (136th in the nation).
Junior Claire Haddad shared how it felt to end the Bay League schedule with a win against their rival, describing "blowing out Costa" as "always a great feeling."
The only adjustment Haddad would have made to how their season went is to "prepare more for the game against Palos Verdes in the first half of League." The team "didn't think [they'd] lose to PV, which is part of why [they] lost." They should've come into the game with "confidence and respect."
She explained that they could've "watched more film, go over their plays in practice, and talk more about how to stop their best players."
Obviously, the team made these adjustments in the second half of league as they beat Palos Verdes 65-37.
Looking ahead to the playoffs, Haddad believes that if her team "continues to push themselves hard in practice, then [they] have a real shot at winning it all." They're going to need to continue to have "good energy" and "sharp focus more than anything" if they are going to win the championship.
Haddad also shared why the close-knit bond within the team is going to be a major contributing factor to their future success.
"Our connection is great. We all get along well and our coach has even taken us to get ice cream a few times which is fun for everyone. Everyone is always included in this team, players coaches, and managers. This is one of the reasons I think we'll be able to win in the playoffs," Haddad said.
The team's coaches really believe that this year could be the year, and for Haddad winning a state championship would "mean a ton, especially since the coaches and our fans really think [they] can do it."
Junior Dylan Horton also shared how she felt about the way her team ended the Bay League season.
"I'm excited about this team. We ended in first place, making us Bay League champions. We all worked so hard for it and now it's on to playoffs," Horton said.
In Horton's opinion looking back on how the team finished the regular season, she thinks they could have "rebounded more and limited their turnovers." However, because of how well they finished the season and the fact that the "chemistry is good and [they] all play unselfishly," she believes they have a "good chance at winning state as long as [they] stay focused."
Horton also shared what winning that state championship ring would mean to her personally.
"Winning state would mean a lot to me. It's going to be something I remember my whole life and getting that state championship will prove everyone who doubted our team wrong" Horton said.
Leave a Comment
About the Writer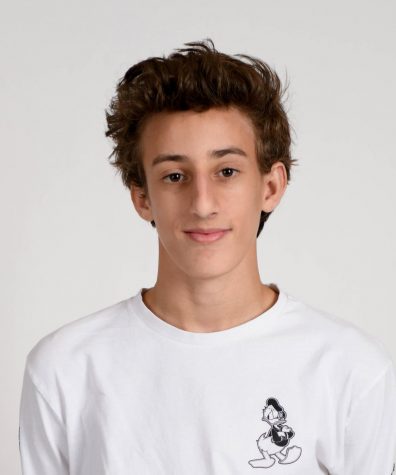 Michael Solimando, Staff Profile
My name is Michael Solimando and this is my first year as a part of the High Tide staff and I've enjoyed being a staff writer this year. I mainly cover RUHS sports teams, including girls volleyball and...