Cheer competition team falls 0.2 points short from first place at Palms and Pyramids competition
On Sunday, the cheer competition team scored 86.57 out of 100, which is 0.2 points less than the score of the first place winners, at the Palms and Pyramids competition.
In order to advance to nationals they needed a score of at least 75, which the team exceeded.
Junior Cindy Nwokedi feels that the squad is particularly talented this season.
"[The squad is] really strong this year. I feel like we have improved a lot since last season, so we are pretty confident moving forward," Nwokedi said. "Last year was a bit of a mess but this year we are so much better."
Senior Lauryn Alejo feels that attention to detail will be crucial in winning first in the next few competitions before nationals.
"We lost by 0.2 points which is frustratingly close," Alejo said. "We are going to look at small things such as clean lines, being on time, and looking uniform. We have difficulties with those things right now. We need to work on being presentable."
The competitions showcase stunts and tumbling tricks. There is "added pressure" when the squad competes, rather than just cheering for school sports teams.
"We are competing based on skill rather than simply entertaining. It's always a lot more pressure at competitions because it's not your peers judging you. It's people who know about the skill and technique necessary. Cheering at games is just for fun, and we are there to support others. But at competitions everyone is there to support us," Nwokedi said.
The squad will be altering its routines for their upcoming competitions in order to improve and continue to score high.
"We changed our dismount for the Pyramid, and we changed the whole dance routine," Nwokedi said. "We wanted to change a few things and really take the feedback we got from this competition."
The girls on the squad try to focus on "motivation" and "bonding" to ensure that they perform their best at competitions.
"Our whole theme this year is redemption because we didn't have the best season last year, and we didn't have a lot of motivation on our team," Alejo said. "We have been playing games at practice for team bonding. Last year there wasn't a very good vibe on our team and there were a lot of girls that really didn't want to be there. This year our coach is more selective and everyone is more motivated. Everyone wants to be there now."
Leave a Comment
About the Writer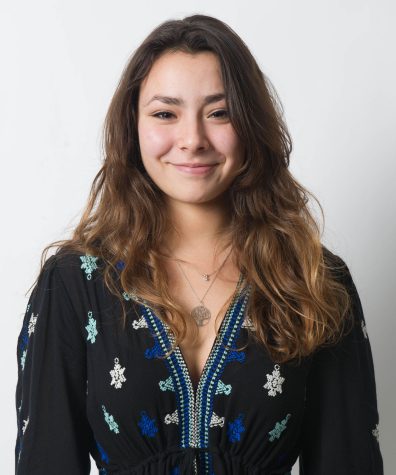 Amanda Ban, Staff Writer