Dropping the Curtain
Freshman Myra Borgic speaks of her experiences with the pleasures and challenges of being a student thespian.
The curtains rise as freshman actor Myra Borgic faces the sea of people she is about to  perform for—the moment she has rehearsed for weeks is coming to fruition. In the sixth grade, Borgic was introduced to the theater by her friends. Although the year was cut short by COVID-19, it didn't stop her from pursuing a life of acting.
Borgic was "shy" in sixth grade, and acting was not easy for her. But, "acting lets you become someone else, for a short while at least," Borgic said.
"It feels amazing to put yourself out there and be totally weird because it's acceptable," Borgic said.
Although Borgic hasn't been acting for as long as other people her age, she has been in several roles in five different shows at the Haven Academy of the Arts. She recently participated in the production of "Les Misérables" as a member of the stage crew.
"I still get stage fright every time I go up [on stage] because it's really [nerve-racking] when you have a sea of people judging you on everything you do," Borgic said.
Borgic's mom, Rosetta Borgic, encourages Borgic's acting and always watches from the audience to support and cheer her on. 
"I feel so proud, and happy for her. I'm really excited to see her doing something that she works really hard for and to see her put it into action. Of course, I feel nervous for her—to feel all the feelings she's feeling," Borgic said.
Though she has four years of experience acting and performing at Haven Academy, Borgic always tries to set her bar of self-expectation to a higher, more skillful level of acting.
"I am absolutely not a triple threat (proficient dancer, singer and actor). I like singing and acting, but dancing is so hard for me, it is really difficult to pick up, but I hope someday I can get better," Borgic said.
Not sticking with one role repeatedly, Borgic likes to experience what it is like to be on the complete opposite side of the play. 
"The first time I played a guy's role was in a production called 'Suessical,' I was the cat in 'The Cat In the Hat.' [Playing] guy's roles really gets you into a whole other mindset. It's really interesting to go from each gender dynamic because the way you walk or the way you carry yourself is really different based on gender stereotypes," Borgic said.
Borgic believes that, no matter how different from herself, she has proven that she can challenge herself in roles not traditionally defined by actresses.
"I think the roles that are liked the most for [Myra] are the ones where she feels the most confident and where she has the most fun. They are usually the roles where she is a strong character and where she can really push into strong personalities," Rosetta Borgic said.
Borgic has noticed that even simple hobbies, like speed-reading, can assist her with acting. As well, she is inspired by the "talent" of Broadway musical actress Phillipa Soo, who  played Elizabeth Schuyler in Lin-Manuel Miranda's "Hamilton."
"I think I would be absolutely happy if I could improve my range, maybe because I'm an alto (lowest range of a female singer), so it's harder for me to sing high notes. Broadway is a reach for the stars but I would still love to be in smaller productions," Borgic said. "Philippa Soo is also super cool. Her voice is incredible. I wish I could have a better range, so I could sing like her," Borgic said. 
Borgic draws support from her mother to combat the "struggles" of acting, like coordinating rides and scheduling rehearsals and performances.
"I try to be as encouraging as I can and help her run her lines, or I let her run things by me so I can give feedback. I want her to do as much as she is able to handle while still finding a balance in life," Rosetta Borgic said.
Borgic plans on challenging herself and growing her acting career with high school productions, but not at the cost of her mental well-being.  
 "Balancing acting and school equally is incredibly difficult at times. When I'm in production it's tricky to fit in homework, but I think it's best if I set specific times in my schedule for each. Some days the workload isn't equal for each activity, but it evens out in the end."
Leave a Comment
About the Contributor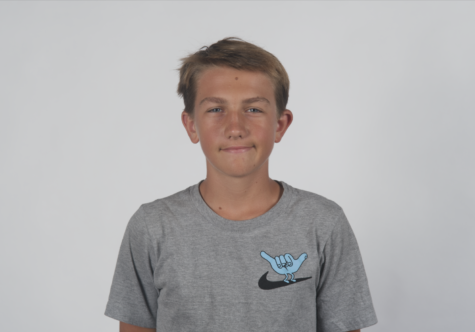 Sam Schwartz, Staff Writer
I love playing and watching sports like baseball and football, my goal in life is to make to the MLB someday. I really love any comedy movie out there. I would also love journalism to be a part in my life...