Yoga for all
Ms. Andrews and Sra. Duran host yoga classes in the RUHS library to promote acceptance, relaxation and meditation.
On Oct. 13, Amanda Duran and Rachel Andrews led the first of many on-campus yoga sessions. Held in the library on Thursdays and eventually on Instagram Live on Tuesdays, each class will have a theme—a main focus for participants to center on and practice mindfulness with. The first class was "New Beginnings," a homage to the start of the school year and these yoga courses commencing.
These sessions offer students forty minutes of relaxing stretching that has physical and mental benefits for students, according to Mental Health and Wellness Center counselor Ms. Andrews.
"It changes your neurobiology. If you're taking the time to really breathe, and practice that type of thinking, your neural connections and the neural wiring in your brain start to change—it starts to naturally be more positive," Andrews said. "[Your mind] starts to be more peaceful and more uplifting of others and of yourself. So it can pull you out of some dark and negative spaces."
Duran and Andrews participated in an online certification program to prepare for these classes. Over the summer, they both completed two hundred hours of training with the Breathe for Change course, a program run by Teachers for Teachers.
According to Duran, who previously conducted these yoga classes online, yoga "is just the practice of being mindful."
"You can calm yourself down, [especially] when you're an athlete and you move your body in a way that's really gentle, or you can find strength in a move that's particularly difficult. There's a lot of things that yoga can [do for you], it can give you peace while challenging your body," said Duran.
Both educators have been practicing yoga since their late teens, and their goal is to build a community where people can engage in social and emotional practices in order to "restore empathy and understanding of each other," according to Andrews.
"[Yoga] just makes me more peaceful and calmer; when I have that time for myself, I can really reflect on what's important," Andrews said. "And I get back to like, 'what is the most important thing?' Relationships, putting good energy into the world and doing good for others. It makes you recenter yourself. And if you do that regularly, then you build that empathy for other people. And the more people that do that, the better our world."
This program and the ladies who started it are adamant about promoting the important message that library yoga welcomes all, and yoga is for everyone to find peace in and connect with their body. No matter who you are or what your physical abilities encompass, it's an opportunity to build wisdom, understand yourself, and appreciate what your body can do.
 "I think the stereotype is that yoga is a club where you have to look a certain way or your body has to be a certain way," Duran said. "I want to make it more accessible so that anybody can do yoga. That's what I think, any body and anybody can do yoga."
"We acknowledge everyone's body is different. You're all in different spaces, some people are going to be able to do things one way, other people are going to do things another way," Andrews said. "So I think it's about that openness, where anybody can come and anybody is welcome, wherever you are in the journey of your life. And you don't have to be a stretchy, bendy person to do yoga. Anybody can do it, and anyone can benefit from it."
Leave a Comment
About the Writer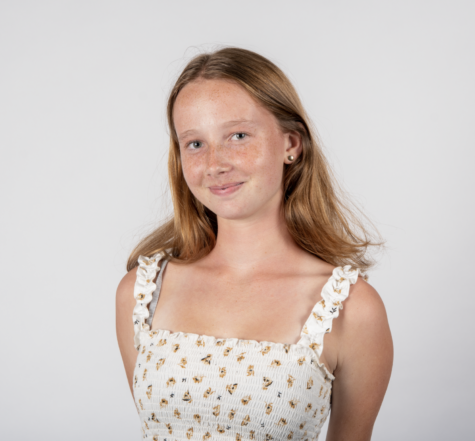 Valentina Masoni, Staff Writer
Hi, I'm Valentina and I'm super excited to be working on the Journalism staff this year :) I like reading (almost anything), gold jewlery, and traveling. Don't talk to me if you're a slow walker, or if...