"The Midnight Club" Series Review
"The Midnight Club" has a minor thrill factor, but weaves major emotion into each episode through its complex characters and relationships.
Mike Flanagan's productions have been celebrated for his work in the horror film industry. After personally watching one of his movies, "Hush," I could say the suspense and thrill of the show were impeccable, so when I heard of Flanagan's newest show "The Midnight Club," I dived right in. 
It is 1994 and successful, inquisitive high school senior Ilonka (Iman Benson) gets diagnosed with papillary thyroid carcinoma, thyroid cancer, and nine months later, on her 18th birthday, she is informed that her cancer is terminal. That very night, Ilonka goes on the internet and discovers a hospice called Brightcliffe. She begs her foster dad, Tim, to let her go after she finds the story of a young girl, Julia Jayne, who was cured of cancer at Brightcliffe. When Tim reluctantly agrees, she's off with the secret hope in her heart that she will walk out miraculously cured. 
At Brightcliffe, she meets a group of terminally ill teens and unveils a whole lot of mysteries ready to be unfolded. 
Based on Christopher Pike's novel and co-directed by Mike Flanagan and Leah Fong, "The Midnight Club" follows a group of eight terminally ill teenagers at Brightcliffe Hospice, who meet in the library at midnight to tell their own scary stories. The whole idea of telling tales at midnight in the library of a creepy old mansion alone had piqued my interest. 
As good as the concept of the show was, I felt as though the plot dragged out during the middle episodes, which left me utterly bored – but thankfully picked up during the last few episodes.  There were times when I had the episodes playing at 1.5 speed and others, where I was replaying the scenes over and over again. 
The thrill – there's not much to say about that. I was really looking forward to a nice scare, but the show's supposed horror failed to impress me. The scares were pretty predictable and sometimes repetitive to the point where it got irritating. I'd say that though it had some jump scares, it wasn't too startling and safe enough for those who've never watched horror before.
The beguiling and mildly scary tales told by each of the club members – each stemming from their own lives and identities – were unarguably the most intriguing part of the show (The Two Danas story was my favorite). The stories unravel their own fears and dread in an attempt to ease the battle of processing their own situations and coming to terms with an otherwise rough reality. 
What I loved was how the characters were undoubtedly complex. Outside the vivid tales they told at midnight, the characters were headstrong in their beliefs and vehemently portrayed topics that are usually viewed as sensitive (gay character vs. Christain character). I thought this was a great addition to the show; watching the characters fight to put their differences aside and accept each other's beliefs was an emotional, yet accurate portrayal of the accepting and peaceful world young teenagers are striving to achieve.
The show portrayed a community that protected each other at all costs: one that had molded an unbreakable bond over their illnesses and it was phenomenally heart-warming. It was sweet to watch the community they built under the roofs of the hospice – how these young, bright teenagers forced together under circumstances and fostered a collective appreciation for each other, constantly reminding each other of how strong they were. 
It offered a raw perspective into the reality of sick patients. The emotion woven through every episode and every story, though at times overly sentimental, was magnificently portrayed. You could feel that though these characters were dying, they had so much to tell. 
In all honesty, "The Midnight Club" felt more like an emotional mystery-type show rather than a thriller. It had me reaching out for a box of tissues rather than clinging to the edge of my seat. If you're looking for a coming-of-age story with a mild thrill factor, I'd say you should definitely consider watching this series.
Leave a Comment
About the Contributor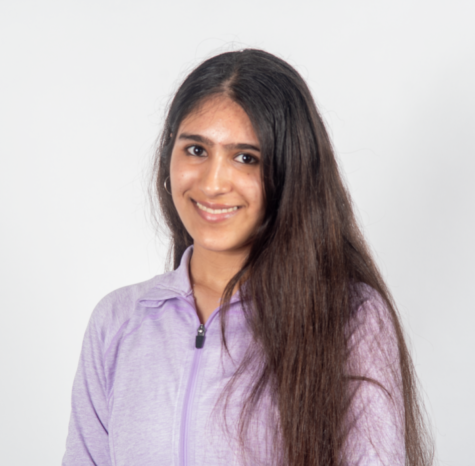 Simra Zargar, Writing Editor
Hi, I'm Simra and this is my third year on staff. I'm a writing editor.