Master in the making
When playing chess, people of all ages gather for a battle of the minds. Players make calculated movements, clock the time to signal the end of their turn and analyze the game board to spot the first weakness in their opponent's strategy.
Junior Jacob Greif participates in competitive chess tournaments weekly and spends hours at home practicing his moves to prepare for the unique games he may come across in these tournaments.
"Anyone can think of tactics and play the game, but what makes a player special is if they create a good plan," Greif said. "You always have to go off of something and roll with it to have a successful game."
Greif became interested in playing competitive chess last year. He used to play "once in a while" with his grandparents when he was younger, but "hadn't thought much of [chess]." He says that watching shows and movies such as "Searching for Bobby Fischer" and "The Queen's Gambit" interested him in chess culture and motivated him to improve his game.
"I always liked chess, but before 2020, I didn't take it too seriously because I was into video games at the time. But after seeing how unique chess culture is, I decided that I wanted to play more and make chess a part of my life," Greif said.
 Greif practices every day for at least three hours through online chess games and randomized chess puzzles. Although he is part of the Chess Club on campus, he does not get to practice with many people in person.
"My weakness right now is in-person chess, because it's different from online chess," Greif said. "I practice online all the time and do the best I can to improve my tactics, but it'll always be different playing a real person since a computer makes moves based on an algorithm and a person based on instinct." 
Greif's main short-term goal is to play in the LA Chess Open in November. To do this, he will have to play 26 unrated games to accumulate points and improve his rating, as he is currently unrated. The ranking system works by awarding points to a player when they win, negating them when they lose and either awarding or negating points in a draw, depending on the rank of the player's opponent.
Due to the lack of previous tournaments during the pandemic, Greif will have to play in many small tournaments for the next few weeks. He recently won the Chess Palace Unrated Weekly Saturday Tournament, a lower-level tournament than the LA Open.
"So far, I've played five of the games I need, and I've won four. The tournament was great since I got to play with people rated higher than me, win money and do it all as an unrated player," Greif said. "I'm not satisfied with my rating right now but hopefully I can keep playing wisely and increase it."
By the end of high school, Greif aims to accumulate enough points to become a titled chess player, which requires earning 1700 points, and hopes to eventually become a chess master, which requires earning 2200 points. 
"Chess has really impacted my life and changed the way I look at things. I've become more creative, gotten better at planning, and become a lot more analytical," Greif said. "It's a great way to gain confidence and I really enjoy playing."
Leave a Comment
About the Contributor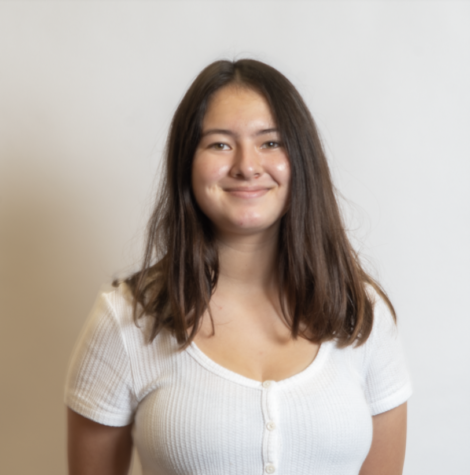 Sara Miyake-Singer, News Editor
I hope to be successful enough so that one day future AP Lang students will have to analyze whatever I say.