Should TK-2 go back to in-person learning?
The reopening date has been moved three times, but should the date be cancelled instead?
For the third time, Redondo Beach Unified School District (RBUSD) has moved the reopening date of grades TK-2. Back in November, the Los Angeles County Public Health Department (LACPHD) granted RBUSD the waiver to return grades TK-2 to in-person learning, but since then, nothing has come to fruition as RBUSD has been forced to move the date three times in response to rising coronavirus numbers within LA County. 
And I'm asking you all: don't move the date again.
Cancel it instead.
The continuous moving of dates every two to three weeks comes as if RBUSD expects there to be a downturn in coronavirus cases and a drastic behavioral change in Southern California residents. But with California severely lacking in coronavirus restrictions, despite it stereotypically described as a liberal state keen on imposing restrictions upon its residents, that's not going to happen.
My hope for a safe reopening and the ICU capacity in LA County both sit at an astonishing 0.0%.
Near the beginning of the pandemic, California held its residents in one of the strictest lockdowns in the country. However, all the fire has gone out of the coronavirus response. In the third and most devastating wave of the pandemic, LA County is witnessing someone die every six minutes, yet nonessential businesses remain open, the stay-at-home order lasts a measly seven hours during the middle of the night and the mask mandate is laughable.
Did I mention the new, more contagious coronavirus variant?
So how can we expect teachers to feel safe returning to school? How can we expect kids who do not even meet the 16 years and older age requirement for a vaccine to return to school? 
The pandemic has never been more widespread. This is the unsafest time to consider a reopening date. Placing stress on the shoulders of overburdened teachers to prepare for hybrid learning, the possibility of being infected during a raging surge in cases, and the inevitable cancellation of the reopening date is just cruel.
In addition, raising the hopes of students and parents for a return date that will be kicked down the calendar like a pinecone down a sidewalk only serves as a source of hopelessness. Even if cancelling all future dates seems even more hopeless, at least it will not keep teachers, parents and students constantly on their toes.
RBUSD needs to have the courage to call it. Throw in the towel and cancel the future reopening dates. Double down on supporting students and teachers during distance learning, delivering good health advice and scheduling one-on-one check-ins for families.
All we can do now is provide stability as the world continues to move under our feet.
Leave a Comment
About the Contributor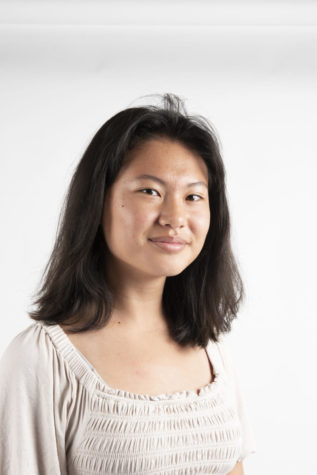 Chrissa Olson, Editor-in-Chief
I got this position based on my looks.