Dr. Jennifer Chatmon appointed as new assistant principal
Dr. Chatmon brings a new set of experiences, perspectives, and skills to the RUHS administration
The start of the 2020-2021 school year has been anything but ordinary, and many changes to try to better our school community have taken place. One of these changes is the addition of Assistant Principal Dr. Jennifer Chatmon to the school administration.
Chatmon was appointed by the RBUSD Board of Education on Sept. 8. She says the district "came to her attention" in 2018 and that she has "kept her eye on openings" due to the community at the school.
"RBUSD stood out to me when I moved here because it is a K-12 district where people have been a part of the school and community for many years. This close community is a characteristic I value," Chatmon said. 
Chatmon has been working in education for 20 years, and she previously worked as an assistant principal in the Antelope Valley High School District and two public schools in New Jersey. She believes her diverse set of experiences will help her at RUHS. 
"The different environments [that I have worked in] have allowed me to incorporate my experiences into my work. I believe the perspective and skills I've gathered coupled with my dedication to building relationships and creating opportunities will help me at RUHS," Chatmon said. "I also look forward to leaning into the race/equity/inclusion initiatives currently spearheaded by the school administration."
Although she has plenty of experience in the education sector, this year will prove to be unique due to the school year starting online.
"This year is different for me in many of the same ways it is for others in the school community. We have to take extra health and safety precautions, be in social iolation and rely a lot more on technology. However, I'm confident that we can overcome these challenges for the well-being of the students," Chatmon said.
By utilizing her experience and ambition, Chatmon hopes that she can help the administration, the students and the school "to the best of her ability" during this difficult time.
"I am happy to be a part of the RUHS team and look forward to the journey ahead. Working at Redondo Union is already different than working at other schools," Chatmon said. "I can honestly say that I've never had a more welcoming welcome than I had on my first day. The energy here is something I have been craving, and it fuels the work I will do."
Leave a Comment
About the Contributor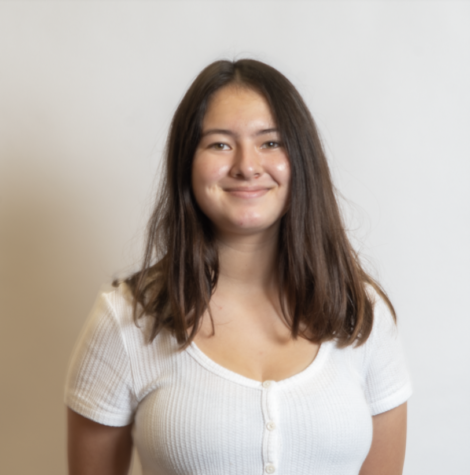 Sara Miyake-Singer, News Editor
I hope to be successful enough so that one day future AP Lang students will have to analyze whatever I say.