Chocolate Chip Cookie Recipe
Sophomore Troy Nevil shares his chocolate chip cookie recipe
For many, baking is a fun and soothing hobby. When stressed or tired, people often take out their whisks and measuring cups to create batches of sweets, and sometimes to relieve stress and anger. Personally, I baked for a lot of quarantine. Whenever I had a sweet tooth or was bored out of my mind, I would find a new recipe online and use it to make some desserts. One of my go-to desserts were chocolate chip cookies. They were easy to make, and fulfilled my sweet tooth whenever I had one. I eventually created my own recipe after getting inspiration from many recipes online. If you ever want chocolate chip cookies and want to start baking, feel free to use this recipe.

Recipe (makes a dozen cookies):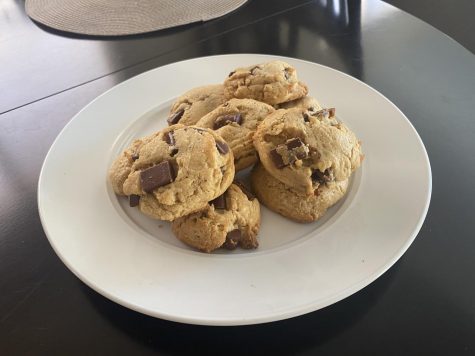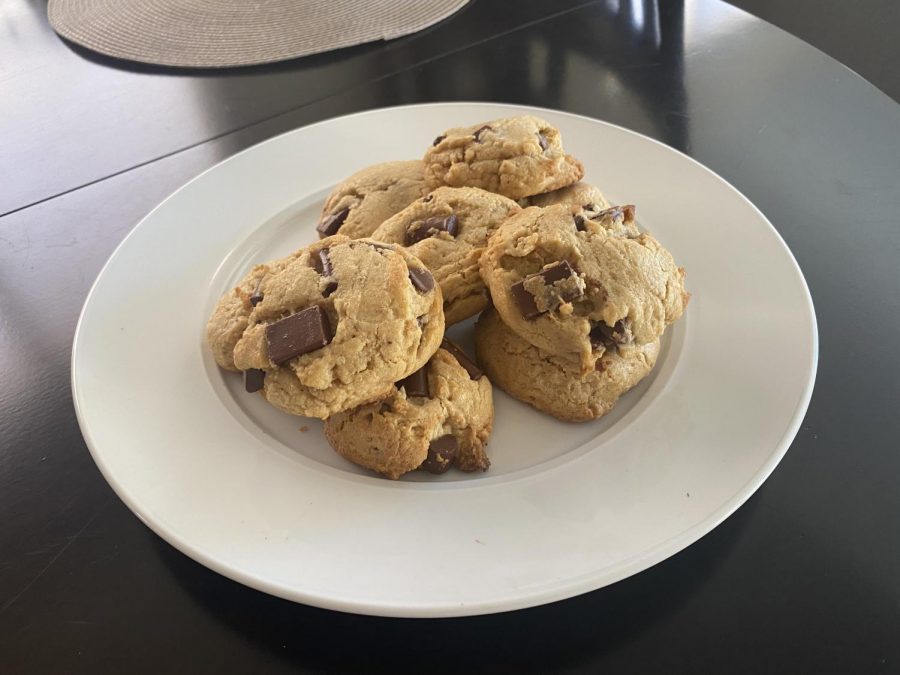 ½ cup of unsalted butter

⅔ cup of white sugar

⅓ cup of brown sugar

1 large egg

1 tbsp vanilla extract

¼ tsp baking soda

¼ tsp baking powder

¼ tsp salt

1 ½ cup all-purpose flour

1 cup of chocolate chips/chunks
Preheat your oven to 350 degrees Fahrenheit.

Whisk the flour, baking soda, baking powder, and salt in a medium-size bowl. Set aside.

Cream the butter and sugars together until creamy and fluffy, around 3 minutes.

Add in the one large egg and vanilla extract, and continue mixing until combined.

Add the dry ingredients in thirds to the wet ingredients, stirring in between.

Fold in the chocolate chips until spread evenly.

Line a baking tray with parchment paper, and add the cookie dough. (Tip: use an ice cream scoop to get a perfect ball of cookie dough.)

Bake cookies for 9-11 minutes, or until the edges become golden brown.

Remove the cookies and let them cool.

 Serve with a glass of milk and enjoy!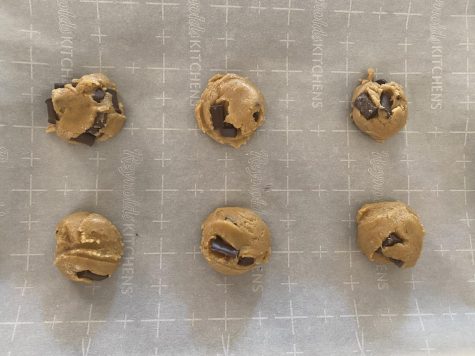 Leave a Comment
About the Contributor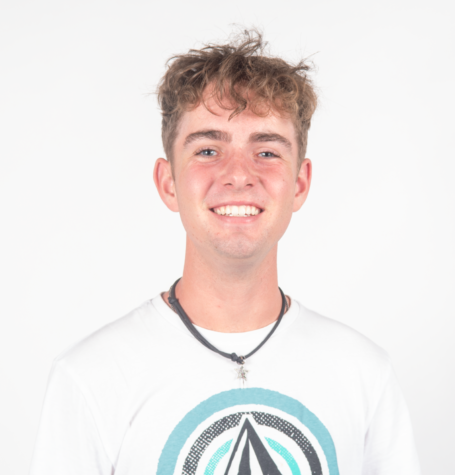 Troy Nevil, Online Editor
Hey guys! I'm just your local high school senior procrastinating college apps and going through senioritis. In my free time, I love to sleep, eat all food in existence, drive around with friends (and waste...