Home away from home
For two years, freshman Laszlo Gaspar Jr. and his father Laszlo Gaspar Sr. lived in a house on water. Unfortunately, living aboard a 53 foot Chris-Craft boat with their family and two cats was not as simple as they had hoped.
"My dad decided it'd be a great idea to live on a boat, but my first impression was how horrible that would be," Gaspar Jr. said. "I just decided to go through with it and see what would happen."
Before moving onto the boat, the family lived in an apartment. However, Gaspar Sr. and his wife felt that residences were becoming too "expensive", and they also did not wish to be far from the water. It was then that they decided to become full-time liveaboards.
"You're basically living a luxurious resort lifestyle for about two-thirds of the cost of an apartment or a house, and that was basically our motivation," Gaspar Sr. said. "We love the sea and we love boats, and we thought this would be a cool way to go."  
The family purchased their boat for $100,000. Originally, Gaspar Sr. planned to live with his wife and two kids, but the addition of two more children due the family's circumstances led to problems with space and privacy.
"There was tension in the family sometimes since we were constantly near each other, and we just wanted to have personal space," Gaspar Jr. said. "But there were also a lot of times where it was nice to have the family so close together."
The family originally had their boat parked in the King Harbor Marina, but they were evicted since children were not allowed there. They decided to move to the Portofino Marina, where they were "welcomed with open arms". Their boat had always stayed parked on the marina, though Gaspar Jr. claims he would have liked to sail with it.
"We really wanted to take out the boat and sail around Catalina, but my stepmom would always have a nervous breakdown right before we left," Gaspar Jr. said. "I guess she felt that way because it was like moving your entire house. If something went wrong with the boat, we wouldn't have anything left."
Although Gaspar Jr. "hated" being a full-time liveaboard, he did enjoy some aspects of his floating home. He recalls being able to fish whenever he pleased and waking up in the morning to an ocean scenery, of which included seagulls flying by and seals swimming up on their dock.
"In my opinion, it would've been more convenient for us if we had just moved into a small house. But I guess once you look past everything, and there's a lot to look past, it starts to feel like your normal house, only way smaller," Gaspar Jr. said.
Due to the size of their family, the Gaspars recently decided to move back to land. However, Gaspar Sr. does not regret his choice to live in the boat as it is a more "exotic" and "adventurous" lifestyle.
"I think that life is an accumulation of experiences and diversified scenarios," Gaspar Sr. said. "Those stories are the things that will be the fabric of your life as you get older. Having new experiences like this is paramount to growing and, most of all, having an enjoyable life."
Leave a Comment
About the Writer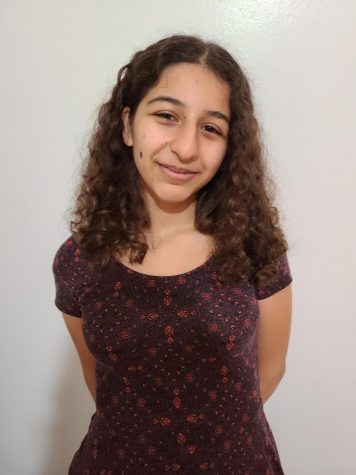 Sarah Falahahwazi, Editor-in-Chief
This will be my 4th and last year on the High Tide. Some things about me: my cat is my daughter, my favorite color is blue and I will never say no to a nice, juicy lamb kabob... unless you didn't season...