This way or That
AP and CP courses provide academic opportunities for many students, however, they also create separation and stigma around people set on certain pathways.
For many students, bettering their chances of success in their future careers and college pathways revolves around taking a multitude of Advanced Placement (AP) classes. However, some students at RUHS question whether the pressure to take ungodly amounts of them is worth it. 
AP/honors classes as well as College Prep (CP) classes are accessible to everyone at RUHS who wants to challenge themself. However, there are harsh undertones that stigmatize taking certain classes, says some RUHS students. 
According to Boston University, initial AP tests were designed as a reaction to the Cold War. The academic curriculum evolved from Ford Foundation, a human welfare foundation, that funded studies on the top students in America. In these studies, numerous high school students indicated readiness for college-level work based on exam scores which gave the education system confidence to implement harder classes. The AP program was developed to offer American high school pupils a competitive edge amid worries that they trailed behind their Soviet counterparts in education. 
These students used to take an average of two to three AP courses in their high school career, usually centered on job training and expertise. Nowadays, students are pushed to take up to thirteen courses (around the max you can take in four years). And, since colleges turned away from the SATs, fives on AP exams are growing to be the decisive statistics on applications according to recent predictions. What used to be a way to funnel a student's interests has become a race to the highest number, and only causes more stress according to RUHS students.  
 Sophomore Kayla Halpin takes AP calculus AB and honors English, but the rest of her schedule is CP. Halpin believes it is "ridiculous" to have an all-AP schedule. Her friend group includes students taking all levels of classes.
"I like to take mixed classes because it gives me time and flexibility and I can funnel my interests. I'm not gonna take 13 APs in every subject, but I will take five really hard ones like AP physics and calculus, and have easier English and history classes to fall back on," Halpin said.
Halpin prides herself on her mix of classes from film studies and swimming, to CP chemistry. However, she still feels there is an emotional appendage to taking CP classes. 
"There's definitely a stigma around being in a CP class. Some think if you're in a CP class you're not doing enough or not as smart as AP kids but there are so many reasons why someone would or would not take an AP class. You can't generalize it. [Some] people just take [CP classes] to balance out the workload for harder classes." 
Though she likes taking some CP classes, Halpin believes that the AP class environment offers "so much more" to her in contrast to her other classes. 
"I feel like AP teachers have more of an incentive to make sure their students do well because of the AP exam and they know the kids are motivated. Of course, CP teachers care about their kids, but I feel more of a stimulating environment in AP classrooms" Halpin said.
The purpose of an AP class is to take a college-level class for credit. Credit comes from an end-of-the-year AP exam. This makes the AP class environments much more rigorous and fast-paced because of the loaded curriculum and small time frame. 
  "Mr. Gill [is] my favorite math teacher. I can tell he really cares about us and really wants us to do well. He gives us a lot of practice and optional work to do, he wants to prepare us for college and for the AP exam. Though the CP teachers of course care about their students, the AP student-teacher [relationship] is a lot more fulfilling," Halpin said.
In middle school and elementary school, some children are placed into the Gifted and Talented Education (GATE) program. Society identifies the gifted child with high intelligence and is often hasty to identify this intelligence with specific subjects, especially exact or prestigious sciences in comparison to the humanities.  
Children are still maturing so they adopt these identities quickly, according to a study by Science Daily. Although it prepares you for the AP route, doing condensed math in middle school is fundamentally different than taking math classes in college. In a study published in Science Daily, Dr. Inbal Shani found that tracks are modified for the maturing gifted, and it's possible that many of these young people would have chosen them no matter of the social labels; the problem is that they do, in fact, often base their professional identity decisions on social expectations. The paradox is that gifted individuals, who are frequently multi-talented, tend to focus their talents on just a couple of areas. They confine themselves to applied or prominent subjects rather than choosing from the wide range of possibilities available to them, she claimed. 
Colin Chia is a junior taking AP English language, AP Biology, AP computer science principles, and AP calculus AB. Chia says that if he ever had the opportunity to take an AP or honors class, he took it. 
"I think taking APs is necessary if you're trying to be competitive [for college admissions] and to increase your GPA. Not all my classes are interesting, but I still take them. But, computer science principles are definitely interesting and it's cool because [computer science] is a growing field," said Chia. 
Chia takes APs to challenge himself, but he recognizes how these classes are "time suckers" as he noticed that ""AP kids have less time on their hands [because they are] studying and working a lot." 
Chia has a mixed group of friends of AP kids and CP kids, but he identifies more with students taking APs. 
"[There is] a little stigma where AP/honors kids think that CP kids don't challenge themselves. AP kids have less patience for CP kids talking about the struggle in their classes when AP kids have much harder classes. My AP friends understand my workload and we can study together," said Chia.
In contrast, Isabella Carrell is a junior taking multicultural literature, CP chemistry (geoscience track), Spanish two, PE, and AP US History (APUSH), her first-ever AP. Isabella used to be enrolled in all honors classes during the pandemic but was switched on to the CP track. 
"I used to live in LA and my freshman year was online. I was in all honors classes but I struggled a lot and didn't do well so I had to take regular classes after. I didn't opt out of the honors track, I was forced to [by admin/parents] because online school was so hard. I got distracted a lot so it was hard to make myself focus on what I was doing. I just was not learning,"  said Carrell. 
Carrell plans on going to El Camino for two years after high school and then transferring to a State school to study environmental science. She is "taking it slow" with her first AP class this year.
"I didn't really have a choice in the classes I took freshman year, I was put on my class track because I had to. APUSH is my first AP and I like history, so I want to challenge myself this year." 
Carrell responds to the stigma of taking mostly CP classes by highlighting that CP classes aren't necessarily behind AP classes, they are appropriate for the age level of students. Some students aren't ready for college-level classes at sixteen.
"I don't see why anyone would make fun of someone who takes regular classes, they might be like me and just had to take them because of some event like, in my case, the pandemic, Carrell sai." "Plus CP kids aren't behind, they are just right on track. Just do what's good for you."
Leave a Comment
About the Contributor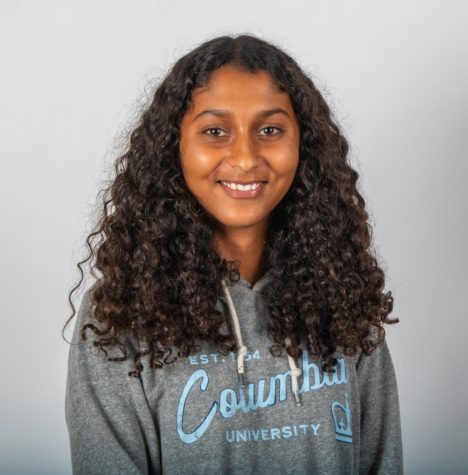 Priya Ramcharan, Staff Writer
Hey! I'm Priya, a freshmen and staff writer. I spend my free time reading dystopian novels, watching political thrillers, and collecting New Yorker magazine covers. I play water polo and swim, though...