Senior Issue Editor Feature: Allie D'Amato
Senior Allie D'Amato picked up various extracurriculars throughout high school, but stuck with her main focus, human biology.
Senior Allie D'Amato dreamed of pursuing biomedical science from an early age, but as new opportunities arose, interests such as theater and journalism joined her list of passions.  D'Amato will continue to pursue this list at the University of Southern California (USC.)
Though she spent all four years of high school writing for High Tide, D'Amato had her heart set on something else prior.
"When I was in eighth grade, the counselors from [RUHS] came down and gave us all a rundown of high school classes we could take. They mentioned a lot of biomedical stuff, and I wanted to pursue something related to STEM, so these were very appealing to me," D'Amato said.
She signed up for the Project Lead the Way (PLTW) Biomedical Pathway and though some of her experiences were challenging, she began to like Biomed more.
"I really liked doing research projects. During freshman year, [my class] had to come up with a cure for diabetes. I spent several weeks reading medical journals and informative articles with my group in order to design a specific surgical treatment," D'Amato said. "This year I also conducted my own research project where I studied stress levels in students across different AP science courses."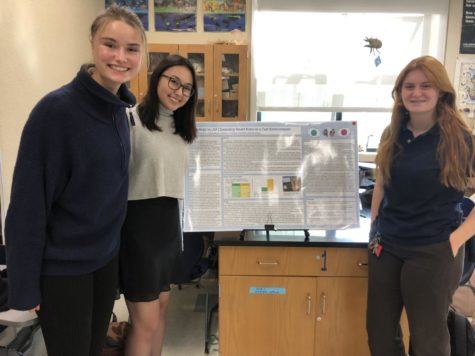 D'Amato claims her main goal is "making an impact" and "helping people," so the medical field as a whole interested her. Though she was initially set on becoming a physician, she took various opportunities outside of that career. Last summer she volunteered in the neurology unit at Cedars Sinai and her internship at a dentist's office has now turned into a paying job.
She contrasts the "risk levels" of neurosurgery and dentistry but sees the end goals of both practices as the same: helping people.
"It's good experience for me to work in a healthcare setting, even if it's not a hospital or a clinic because I still get patient interactions and I can learn about the different instruments and insurance," she said.
Different from Biomed and journalism, D'Amato found a love for theater later in her life and ended up joining the RUHS Theatre Arts Department during her junior year. Her love grew exponentially from there with her eventually joining the Comedy Sportz improv team.
"It was really different being around a lot of extroverted, funny people. They really put themselves out there and it made me also want to put myself out there and be more expressive and sociable," she said.
D'Amato's interest in theater was influenced by her father at a young age, however, she didn't love it immediately.
"When I was young, my dad loved 'Phantom of the Opera,' but I didn't really care for it. When I was older, however, he took me to go see it and I thought, 'Ok this is pretty cool.' From there I went down the spiral of bootlegs on YouTube, and I began to appreciate the technical execution behind the productions," D'Amato said.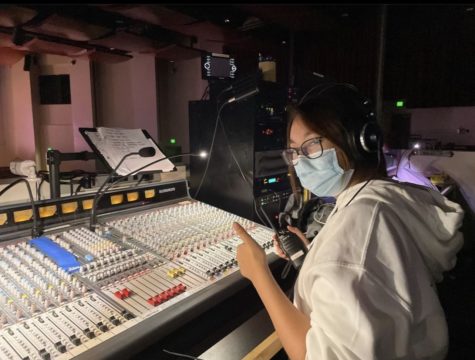 D'Amato brought her interest to life and was on the sound crew for RUHS productions "Mamma Mia!," "Chicago," "She Kills Monsters" and "Les Misérables." She also plans to minor in technical theater or cinematic arts.
D'Amato had initially taken the PLTW classes thinking Biomed was what she wanted to focus on, but soon her interests were conflicted when she received a letter from her eighth-grade English teacher.
"The letter invited me to join the acclaimed newspaper at Redondo Union. After a talk with my English teacher, I decided to join and I fell in love with journalistic writing," D'Amato said.
Not only was it D'Amato's first year on High Tide staff, but it was also Kerri Eastham's as the adviser. D'Amato was eventually in Eastham's Sophomore Honors English class too. According to Eastham, D'Amato was one of the only students who kept their cameras on during virtual learning, which Eastham claims, "showed that [D'Amato] was taking school seriously."
"I had a favorable impression of her from the get-go," Eastham said. "I knew she was genuine and really wanted to be present. She was always very engaged and volunteered a lot."
Over the past four years, D'Amato believes she has grown and matured academically, emotionally and socially throughout high school.
"I remember I came into high school super shy with zero self-esteem. Now, I'm coming out with so many lifelong friendships, a buttload of knowledge that will carry me into college and a belief that I can do anything I put my mind to," D'Amato said.
Leave a Comment
About the Contributor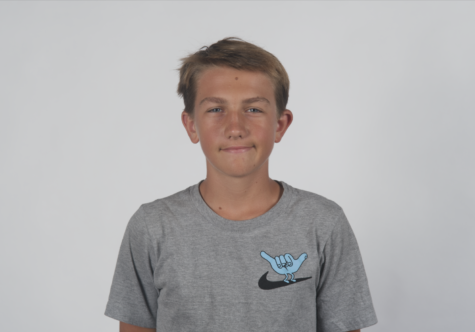 Sam Schwartz, Staff Writer
I love playing and watching sports like baseball and football, my goal in life is to make to the MLB someday. I really love any comedy movie out there. I would also love journalism to be a part in my life...