Listen to the Sound of the Wiffle
South Bay Wiffle, created as an athletic outlet during quarentine, has started to grow.
A boredom between a few friends transpires into a three-on-three wiffle ball league, a sport growing in popularity through the South Bay Wiffle Instagram, TikTok and Youtube.
Wiffle ball is a derivative of baseball but designed to play in confined spaces. It is set on a lower scale in which the pitch, base and fence distance is shorter.
Freshman and South Bay Wiffle player, Bennett Compratt, expanded this sport with his friends to kickstart its popularity as of 2020.
"I was in quarantine and all my friends and I were very bored since we had already been in our houses for a few months. Lucas [one of the three friends] spontaneously texted me saying he and Jackson [the third friend] were going to start a Wiffle ball channel and wondered if I wanted to join," Compratt said. "So, I did, and we named it LBJ [for Lucas, Bennet and Jackson] Wiffle and later on invited our other two friends, Parker and Jandon."
After receiving this text, team captain, Lucas Alvear, and the rest of LBJ went into action with fellow future members of the South Bay Wiffle ball league.
"The steps we took to join South Bay Wiffle started with us playing a simple scrimmage game against Jaxson Blum [another league commissioner] and some other future league members. This game turned out really well and we continued to do more, and it was perfect because we were all around the same skill level and the competition between each other was really tight," Alvear said. "From there, we decided to start a league by doing a league draft to pick initial teams, and here we are now with somewhat similar rosters compared to the beginning." 
Though this Wiffle ball League is strictly local, the heads of the league draw inspiration from another popular league, MLW (major league wiffle ball), in rules and tournaments.
"One of the ways we are different from MLW is that we are all pretty close friends and it's easy to communicate with each other. In a player's absence, it's easier  to communicate to get a substitute player for that series, and we all communicate on a big group chat discussing game time, who is playing whom and if someone is busy that day," Alvear said.
Wiffle ball, while initially supposed to be a fun friendly game, can be taken to another level by players at times, according to freshman Parker Blevins.
"A main complaint about South Bay Wiffle is that it's too serious. Wiffle ball is supposed to be fun, and in other places, it's taken as a non-competitive sport. We can have a league where it's fun but still competitive, but if you're going to go in, and if we're going to establish this league that is going to be serious, you have to adapt to it," Blevins said.
Even though players want to play as much as possible, the games can be hard to schedule at times, mainly with high school sports.
"I play for the baseball team at the high school and some of us in South Bay Wiffle have practice every day, so once you get home it's already 6:00 pm which is too late to play. So, if we do ever have time to play, it's usually over the weekends if everyone is available," Compratt said.
Currently, South Bay Wiffle sits with four teams, however, many people outside of the league are looking to join and the league is looking to expand.
"I think around six to eight teams in the league would be the ideal number of teams because 10 to 12 teams would get too chaotic with scheduling, recording and editing games," Blevins said.
With having a big part in the leadership of the league, Blevins wants to make the league more competitive.
"Reaching out to other people in the area looking to join a league would help the competition, or even having our current players practice in their backyard to dial the competition up even more than it is now," Blevins said.
With the whole league having a heavy background in baseball, wiffle ball games can get intense, according to Compratt.
"We would all suck at this if we had played another random sport like football, but since we all played baseball, we all are able to get hits and strike each other out. Because of this, the games can get very intense at times," Compratt said. "Even in a regular season, you're always trying to beat your friend standing on the other side of the field."
With more variety of play and more relationships to build, joining South Bay wiffle was a great decision, according to Alvear.
"Joining South Bay Wiffle was a great decision because in LBJ, we would have five people play one on one games and every game would be kind of the same thing repeating itself." Alvear said. "With South Bay Wiffle, we have three on three games, and every game is in a more fun way because we have teammates to work with, and we are making new relationships with people. It is really so much fun."
Leave a Comment
About the Contributor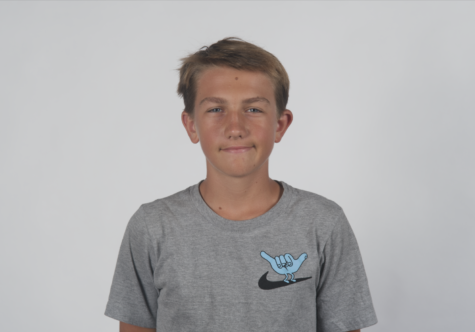 Sam Schwartz, Staff Writer
I love playing and watching sports like baseball and football, my goal in life is to make to the MLB someday. I really love any comedy movie out there. I would also love journalism to be a part in my life...