Game Over
After losing to Costa 8-4 in a game of Valorant, the Esports team hopes to improve their strategy.
The RUHS Esports team battled against Mira Costa in the Esports Championship game held on Tuesday, April 18 in the auditorium. Advised by geometry and AP Computer Science teacher Benjamin Wakefield, the five-member team played a nearly hour-long, 12-round game of Valorant, a team-based shooter game, in front of supporting friends, family and cheerleaders, ultimately falling short to Costa with a score of 4-8.  
Each team sought to be the first to win 30 points through the 12-round game, delivering bomb-like "spikes" to eliminate opposing teammates. Team captain and sophomore Enzo Lim noted that the team had a "bad start" while playing defense that set them up for their loss. 
"There were many situations where we would just wander around [the map]. If we were more patient, we may have won, but we decided to rush into sites where we were supposed to be defending ourselves," Lim said. "When we're serious, our aim and coordination is much better. But at that point, I think my teammates were a bit nervous so they weren't thinking properly. If we played at [our house], the results would be so much different." 
According to Lim, the Costa team proved to be "pretty competitive." Two advanced members of the opposing team appeared to be taking dominance over the game, which Lim claimed could get "frustrating." 
"I started focusing on keeping our morale up and making sure we never gave up, even when we were losing pretty badly. That's what was going through my head because I knew most of our morale was in shambles. We played horribly and everyone on the team acknowledged that, but my teammates didn't even give up at that point. We still played, and I was quite impressed with that," Lim said. 
Lim noted that the pressure of playing Valorant in front of a crowd altered the performance of the team members, who were used to playing the video game in a more relaxed home environment. 
"Esports puts a lot of physical fatigue onto you. It's not as high [intensity] as a real sport, but the mental fatigue and force required is either equal to or greater than that of a sport. That mental aspect drives you through the game. If you have no mental willpower, you won't be able to play it," Lim said. 
Unlike a typical home match, the team decided to play characters they hadn't played before to broaden their experience, which sophomore Zachary Ferkula believed contributed to their loss.
"We weren't as comfortable playing [different] characters. It was just a mentality thing. For some characters, you can rush into the game and not think too hard about it. With other characters, it requires more thought process," Ferkula said. 
Adding to the game's abnormality was the presence of cheerleaders to boost the motivation and morale of the players. 
"It definitely made it less nerve-wracking knowing that there were people cheering for us and it wasn't all just Mira Costa [supporters]. Knowing that we were the home team also helped because we had a lot more people [present] than them," Ferkula said. 
The team seeks to practice and improve their strategy in hopes of beating Costa in next years' tournament. Until then, Lim claims the team will continue to enjoy recreational playing together, which has acted as a bonding force between the boys. 
"It's just so much fun. Even as we were losing, we were just trolling around and having some laughs. That's the best part. You can be serious during the game, but at the end of the day, you're playing games because it's fun," Lim said. 
Leave a Comment
About the Writer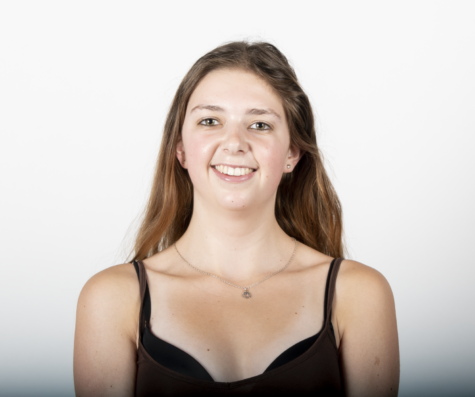 Summer Puterbaugh, Staff Writer
Hi! I'm Summer and I'm a first-time staff writer. In my free time you can catch me reading, journaling, and taking long walks by the beach :)