Defending our Turf
Girls lacrosse defeats Mira Costa 5-3, staying on top in Bay League.
Sticks clashing and calls heard across the field, yelling for the ball—that's all you can hear from the players on the Redondo girls varsity lacrosse team as they played their rival, Mira Costa High School, on Wednesday, April 19 at home, winning 5-3. 
The game started fast as Redondo took an early lead into the first half and scored two consecutive shots on Costa. The aggressive offensive proved necessary as the team was able to distance themselves in scoring.
"We're more comfortable and I feel like we can set up our teammates in the right way to succeed and [score] amazing goals or make a successful clear in a successful transaction,"  senior Sofia Gonzalez said.
Gonzalez attributed to the passing domination of Redondo in the game, allowing for more fluid ball control and effective clears. Redondo was able to get up the field quickly and have more shots on goal. Gonzalez scored the third unanswered goal of the game bringing the lead to 3-0. Junior Kylie Thompson, who got injured at the beginning of the season, was coaching from the sidelines, encouraging the team throughout the game.
"We were able to capitalize all of the opportunities on attack and actually break their zone, which is not what we were [able to do] before. Our mindset was just to maintain that momentum, that speed and energy that we started the first half with," Thompson said. 
While the offense led charge the defense was not far behind, coming in with  numerous turnovers, keeping the possession in the hands of Redondo. Redondo led the game into halftime 4-0.
"Last time we played Costa we got screwed over with the refs and some bad calls. This time it was more fair on both sides and we were able to capitalize off that," Thompson said. 
Costa gained some energy coming out of halftime and scored three goals. Redondo continued to play aggressively and keep a competitive lead on Costa going on to score another goal, making the score 5-3.
"We know our game. We focused on our draw controls and keeping the ball and not throwing it away like we did the last time we played them. We started solidly and wanted to make sure we didn't lose that, " Thompson said.
Redondo had lost to Costa earlier in the season, but they were able to hold out and get the win in their first league game competing against them.
"[Since] this is our second time playing Costa [this season], we were very pumped up and [our] practice reflected that. It was our combatant game and we were definitely here for revenge," said Gonzalez.
Leave a Comment
About the Contributor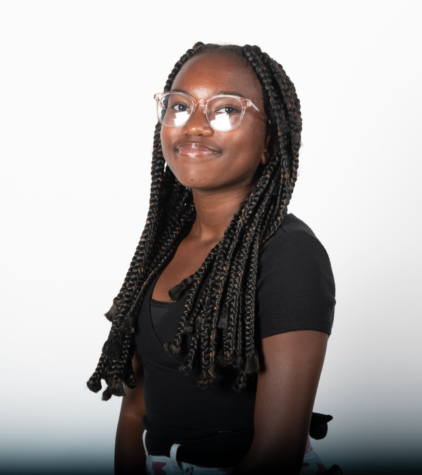 Aaliyah Roberson, Staff Writer
My name is Aaliyah. I am a sophomore at RUHS this year and I am a staff writer. I love to read and write stories, which is one of the main reasons why I joined Journalism. I'm really excited for this...