Crafty Capabilities
Students sold various types of hand-crafted products and homemade food at Redondo's first annual Sea Hawk Marketplace.
RUHS held its first annual Sea Hawk Marketplace on April 28, where an estimated 60 students set up booths to sell various handmade items, ranging from fidget toys to empanadas. The marketplace was inspired by similar events held at Washington Elementary School and Adams Middle School, each run by PTSA board member Amy Huh. 
"I held the first marketplace at Adams, in November 2022, and then the students asked me, 'Ms. Amy, do they have this at the high school?'" Huh said. "The students were very interested. They got to express their creativity and share their talents."
According to Huh, planning and preparing this event took about three months.
"I wanted to give a lot of prior notice to the students so they could make their products and have enough inventory. I asked them to make at least 30 to 50 of their items so that they didn't sell out too fast."
Sophomore Carol Zhang's booth attracted many visitors and profited. Zhang, along with her friends, sophomores Bella and Lily Forbes, sold boba milk tea. 
"We needed a week to plan everything. We first bought the supplies, and then we bought the ingredients and spent money on extras such as tablecloths, water and utensils," Zhang said. 
Both Huh and Zhang were surprised to see such a large crowd at Redondo's first marketplace. 
"We were not expecting such a huge swarm of people at once. It was a little overwhelming at first, but we got used to it," Zhang said. "After school, everyone is [usually] in a rush to leave, [but] there were a lot more people than I expected."
In addition to concessions, other vendors sold homemade crafts, such as perler beads made by freshman Siena Barg.
"I got the beads for Hanukkah one year and I [thought], 'This is really cool.' I started making them and [thought], 'maybe I can make some money doing this," Barg said.
Other students in attendance, such as senior Andrew Suncin, were also pleasantly surprised by the event's turnout.
"It was great to see a lot of people come out and show their support," Suncin said. "I got food, I got to talk to people, I got to meet people, I got to deepen my bond with this vibrant and thriving community." 
 Huh is looking forward to continuing the marketplace in the future.
"I definitely want to do this [again] next year. I think we'll do it a little earlier as a fall event, and if there's enough interest, we might do two markets. I really liked having the Sabor de Salsa Club and Jazz Band perform. I'd love to include other clubs or performances to involve even more of the school." Huh said. 
According to Huh, between its strong attendance and community presence, the marketplace was a "hit." 
"I was very pleased that the students were excited about it. I could tell they put a lot of effort into their booth. I really acknowledge them for managing the preparation of their products while going to school and maintaining their grades," Huh said.
Leave a Comment
About the Contributor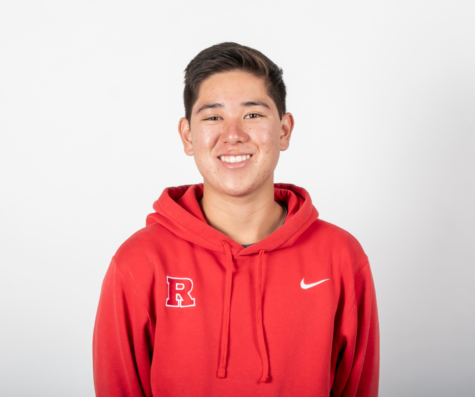 Aidan Tseng, Staff Writer
Hi I'm Aidan, a first year member and staff writer. In my free time you can find me destroying people at Connect 4, or impatiently waiting for the new season of Cobra Kai. : )