White House When?
Senior Isaac Alpert is a future White House hopeful who sharpens his poli sci prowess through election volunteering and Current Events Club.
America is unlikely to forget the 2016 presidential election anytime soon: a nation rife with divide, Hillary Clinton being the first ever woman to win the popular vote, and anyone who is old enough to remember the election can tell you where they were when Donald Trump was proclaimed the winner.
For senior Isaac Alpert, the memorable election that spanned from his fifth grade year to the beginning of sixth sparked an interest in and marked the start of his passion for politics.
"It was the first election in my lifetime that I watched from the very beginning until election day. And it was so interesting to see it unfold," Alpert said. "I started looking at the New York Times and the Washington Post to keep myself informed, and learning a lot about how the government works."
Throughout high school, Alpert has strengthened his knowledge by taking political science classes at El Camino College; he is currently enrolled in his third political science class, Poly Sci 10, or Intro to International Relations. His goal after high school is to attend community college for two years and then transfer to University of California Los Angeles or Berkeley for a bachelor's degree in political science.
"After obtaining a degree, I'd want to head straight to D.C. to intern for a representative or a senator. The ultimate goal is a position like the White House Chief of Staff or becoming a senator," Alpert said.
Alpert is most passionate about LGBTQ+ rights and economic inequality. Being LGBTQ+ himself, gay rights are "a safety concern" and he believes "hitting the root cause" of economic inequality would solve other issues the country faces.
"Right now, the Supreme Court precedent is that members of the LGBTQ+ are protected under the Civil Rights Act, but I don't feel safe under that. It should be made law explicitly, seeing how Roe v. Wade was overturned and Justice [Samuel] Alito has begun questioning Obergefell v. Hodges," Alpert said. "Solutions for economic equality are a universal base income, and in order to fund that the tax rate on the upper class should be raised."
To get more in-person experience, Alpert reached out to his councilman Todd Lowenstein in early 2023 for an internship opportunity; he ended up interning for Eugene Solomon during his campaign for Treasurer of Redondo Beach. He helped with campaign events and drafted mailers that were sent out to the community.
"The structure of a local campaign is very different from what I imagined. I communicated straight with [Solomon], not through a second person," Alpert said. "I also didn't expect the interconnectedness of local politics, but my councilman helped out on the campaign too. He edited the mailer. He set me up with Eugene."
Alpert also co-presidents the Current Events club with sophomore Ava Warman. The club meets in room 804 at lunch on Mondays to review important events happening around the globe. Each member brings events that they've found to add to a spreadsheet that the club goes over and discusses.
"I started the club because I always heard my classmates talking about things happening around the world with such [innaccuracy]. I figured that starting the club would be an impartial way to teach students how to find accurate, unbiased information," Alpert said. "People tend to go to CNN or Fox News, which are both heavily biased. So we'll say 'Let's take a look at Associated Press,' which tends to be neutral."
Alpert's co-president Warman, who also requested to create a Current Events club, met Alpert when the two had to collaborate to start one combined club because their idea was so similar. 
"At first I wasn't thrilled, but then Isaac and I started messaging on Instagram and I thought, 'This isn't that bad after all,'" Warman said. "Turns out, Isaac is one of the nicest people I've ever met. We have such wonderful talks and I always learn something new after a conversation with him."
Both Warman and Alpert's goal with the club is to create an environment where students can come together and talk about issues important to everyone.
"I hope it inspires them to find information about what's happening in the world and become more educated," Alpert said. 
Leave a Comment
About the Contributor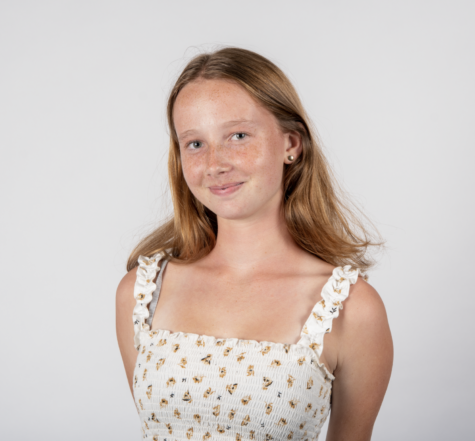 Valentina Masoni, Staff Writer
Hi, I'm Valentina and I'm super excited to be working on the Journalism staff this year :) I like reading (almost anything), gold jewlery, and traveling. Don't talk to me if you're a slow walker, or if...