Taco the Town
In an attempt to find the best tacos of the South Bay, staff writer Luca Artiga reviews three local taco restaurants and food trucks.
Driving around the South Bay, I count three taco establishments within a 0.6 mile radius, whether that be places like El Burrito Jr, Taco Bell or even small stands on busy street sidewalks. But, which ones are worth trying or which ones are slept on? Well, I have rung up three taco establishments from truck, restaurant and chain to see what South Bay tacos are the best. 
The first taco place I went to was a popular taco truck by the name of Doty's Tacos. Parked on Crenshaw Blvd and Rosecrans Ave in Gardena, Doty's incorporates delectable Mexican cuisine to the streets of the South Bay in a convenient and delicious way.
When I went, I asked to indulge in their most-ordered items which ended up being el pastor and carne asada tacos. Since el pastor is pork, the possibilities of it easily coming out dry and chewy are very high, but this Doty's taco does not disappoint. The rub used to marinate the pork is very flavorful, which leaves you wanting more. The carne asada is very juicy but ultimately lacks a unique outlying factor to make it more than basic. 
What I must say is that opting for the handmade tortillas for an extra 25 cents is very much worth it. The tortilla itself is bigger than your average taco, but has a very average price of $3. The change in tortillas makes the taco very fluffy and delicate, which is a touch that could not have been executed with store bought ones. 
Along with outside seating on the sidewalk in front of the truck, Doty's has multiple pots of all-you-can-eat toppings and sides like radishes, pickles with jalpeños and carrots, onions with cilantro and multiple salsas. Doty's is a great place to grab a quick bite that will leave you craving more. 
The second place I went to was a Latino-owned restaurant called Tacos Sinaloa, located on Western Ave and Carson St in Torrance. I ordered the same two tacos, el pastor and carne asada, and while I waited inside of their traditional Mexican styled restaurant, I indulged in some chips and salsa. The environment of the restaurant has a much more intimate feel; the location is an enclosed space, the restaurant offers a more comfortable ordering platform and their menu has a huge array of options for breakfast, lunch and dinner. Knowing that they serve many options at any time of the day is very appealing.
The tacos themselves are decent, but lack a wow factor; the carne asada is less dry than the ones at Doty's Tacos, and the tortillas are also store bought which bumps it down. The el pastor taco was less flavorful, and instead of the rub, the aftertaste is just a grilled and gritty flavor, which isn't what I prefer in my tacos.
For an average sized taco and a price of $2.51, you get what you pay for. While the tacos are not as good as Doty's, the salsa at Tacos Sinaloa can't get any better. The green sauce is savory and flavorful—you can actually taste the ingredients in it—while Doty's has more of your average taco spot green sauce. 
However, the red sauce at both of these places is equally as spicy and hard to eat alongside your taco. Even as someone who loves spicy food, it honestly ruins your taco if you put on a bit too much, just because it is straight up fire.
Overall, Tacos Sinaloa is the spot for you if you want a more sit down place with a wide range of options at any time of the day.
The final place I went was the very popular Tacos El Goloso restaurant. There are multiple locations throughout the South Bay ranging from Hermosa Beach to Harbor City, but I opted for the Pacific Coast Highway location in Torrance. Tacos El Goloso, much like Tacos Sinaloa, has a more snug vibe, but it is very popular and oftentimes the wait exceeds 30 minutes just to receive the food.  
Tacos El Goloso is famous for their birria tacos paired with their consomé broth to dip them in; these tacos are nothing but a delicacy in my eyes. I ordered the three for $8.99, but individually each taco can be purchased for $2.49, which is the cheapest out of all of the places. 
Like your average birria tacos, these are stuffed with cheese, birria meat and onions with cilantro. All of this is deep fried to perfection, earning it the name tacos dorados de birria, or golden birria tacos. 
The meat was a little on the dry side, but dipping it in the consomé definitely helps bring the juiciness back into the taco. Traditional Mexican consomé is a broth often used to dip certain dishes such as tacos dorados and is made up of many seasonings, dried chiles, various vegetables and beef or chicken broth to give it that soup-like taste. 
Tacos El Goloso is probably the nicest place out of all of them, but only due to the fact that with all the customers they have walking in and out of their doors on a regular basis, their profits go back into the business. But, that is not to take away from the savory cuisine Doty's Tacos and Tacos Sinaloa all share. All of these places' reputations for tasteful food hold undeniably true, and all equally hold their own for having some of the most scrumptious tacos in the South Bay.
Leave a Comment
About the Contributor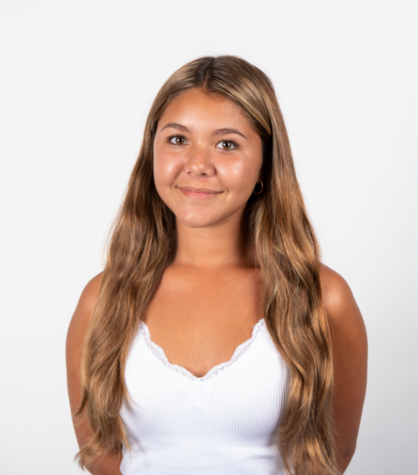 Luca Artiga, Staff Writer
Hi I'm Luca! If you have a band shirt on I will ask you to name at least 5 songs so be prepared to fight for your life. I love concerts and hanging out with my friends. I will talk about something I'm...