Sing For Success
Junior May Le won first place at the South Bay's Got Talent competition.
Singing on the stage, junior May Le, won over the minds of the judges and crowd with her voice, leading her to a scholarship and $500 in prize money. At the James R. Armstrong Theatre in Torrance, Le won the annual South Bay's Got Talent competition with her chosen song, "She Used to be Mine," from the musical "Waitress."
Going into the competition, winning wasn't Le's main focus. Le focused on gaining experience from the competition and using it as a stepping stone to improve her hobby of singing. According to Le, she wants to focus on singing as more of a hobby instead of a career, but getting an award is "extra validation."
"[Taking] that weight [of winning] off my shoulders made [competing] less nerve-wracking," Le said. "If I went in there [thinking] 'I want to win,' then I would have put unnecessary pressure on myself. It doesn't mean the world to win."
To further reduce pressure, according to Le, she couldn't see the crowd, which helped her stay calm and concentrate on her singing.
"If I can't see the crowd, [then] I can't see all the eyes staring at me [and I] keep cool. I look in the general vicinity of [the audience and] I know that there's people, but in my head it doesn't connect the dots that they're looking at me. It's a lot more similar to singing in my room because I don't see [the audience] either," Le said.
While Le receives encouragement from others, she relies on her own determination as she "gets inspiration on [her] own." And improvement comes more from "within [herself] more than anybody's encouragement."
Le and Ayline Magdesian, her vocal coach, spent two months working together preparing for this competition.
"One thing that I love about May is that [she] applies everything, every single detail that I teach her. […] If all my students could be as coachable as May, I would be one happy vocal coach," Magdesian said.
While Magdesian finds Le's ability to apply new corrections and techniques excellent, she finds that another strength of Le's is being able to emotionally connect to any song.
"She knows how to really feel what she's singing. When she makes the [emotional] connection, she makes a great delivery, which is really hard to teach people. She puts herself in that moment of what she's singing and she's really storytelling in her singing," Magdesian said.
Le was confident in her song and knew what to do as a vocalist and a singer, but with the help of Magdesian, she worked on her presentation and being more comfortable on stage.
"She [worked] on [moving] around and that helped her deliver the song to its fullest potential," Magdesian said.
Le's attitude and mindset towards her hobby are what help her thrive and make her a great student to teach, according to Magdesian.
"She has a great attitude of not really caring what people think, [which] I love [because] you can't teach that. [You] either have it or you don't. So she's definitely got that confidence there. I think she does things because it brings her joy, which is why she's ahead of most people," Magdesian said.
Magdesian finds it important to teach her students to be confident in themselves and to always try new opportunities, even if it doesn't always turn out the way that they hoped.
"Whether you make it or not, [or] whether you win first place or not, the fact [that] you auditioned, you already won," Magdesian said.
"The competition was a great learning opportunity with the process of auditions and [the] experience [of] singing in a different theater. I ultimately gained more confidence in my performance skills," Le said.
Leave a Comment
About the Contributor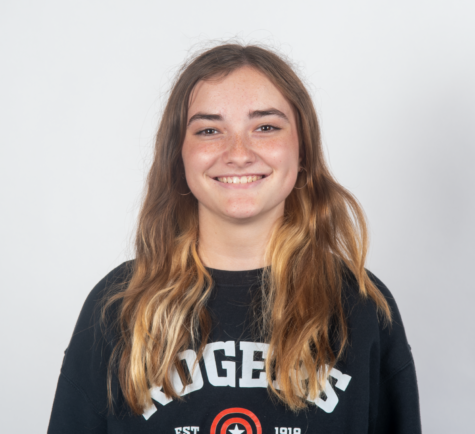 Scarlett Kindt, Staff Writer
I am very excited to be on staff for my first time this year! I enjoy watching Marvel and Stars Wars. Also, I love to do digital drawing and am a very creative person!