Seahawk Symphony
Symphonic Band and Wind Ensemble previewed their newest music at their Festival Concert on Mar. 2.
The student musicians of Symphonic Band and Wind Ensemble previewed their newest music for the upcoming festival season at their Festival Concert held at the auditorium on Mar. 2. For freshman Alice Jiang, a flautist, bass clarinetist and member of both bands, this night was a culmination of the bands' hard work.
"We were definitely prepared because the concert turned out very well. We tried to work hard in the rehearsals leading up to the concert," Jiang said. "The day of the concert, we were all really focused and our attention was locked on the stage."
Symphonic Band, also called Seahawk Band, is composed mainly of freshmen and performed first, playing three songs. Following a brief intermission, Wind Ensemble, composed of musicians who auditioned to be in this advanced band, played two songs. 
"There were some stressful moments, but we managed to pull everything together," Jiang said. "The music that we've been consistently working on throughout the month turned out great. I think everyone was pretty satisfied [with our performances]."
After this performance, Jiang sees that more efficient time management during practices could help the musicians grow.
"If we had a more rigid schedule or even better work ethic [earlier on], it would have been better when rehearsing our songs," Jiang said.
According to junior Isaac Hodge, a saxophonist in Wind Ensemble, one of the most challenging parts of the night was the performance of 'Slava!', a highly technical piece by Leonard Bernstein, and the musicians could have benefitted from extra practice.
"For me, it was hard because there were a lot of high notes, especially in one of my solos," Hodge said. "For the entire band, it was hard to follow because it's really fast and the time signature changes almost every measure."
During Wind Ensemble's seventh period practices, students have to efficiently warm up and run the pieces before splitting into smaller groups for sectionals or to work on specific parts of the music. As a soloist, Hodge also has to rehearse separately at times, and feels extra pressure to perform well during concerts. 
"It's very nerve wracking, especially when there are people that know how it should sound and if you don't play it that way, you feel [disappointed]," Hodge said.
Hodge sees this concert as a strong debut of the songs for their festival season. Starting this month, the bands will travel to festivals held at other high schools to compete. After their performance, Hodge feels optimistic, but notes several ways in which the band could improve.
"[In future performances], the woodwinds have to move our fingers really fast on runs. We can also make sure we don't hear those awkward sound waves with our intonation," Hodge said. "Other than that, I think we're on a really good track."
 Hodge has seen the strengths of the band this year, and believes that they will score high with the judges.
"Compared to last year, I feel like the band is a lot closer and we know each other as [friends], more than just as people in the band," Hodge said. "And our instrumentation is better. We sound a lot cleaner and our tone and sound in general are a lot stronger."
Thanks to the great musical community and their ability to "handle whatever music is thrown at [them]," Jiang is also hopeful for the upcoming festivals.
"This precursor was a good start," Jiang said. "Everyone in band really loves what we're doing. We love music, we're passionate about it, we love the community, and we want to provide our best for the performances. So I believe that we are going to do great."
Leave a Comment
About the Contributor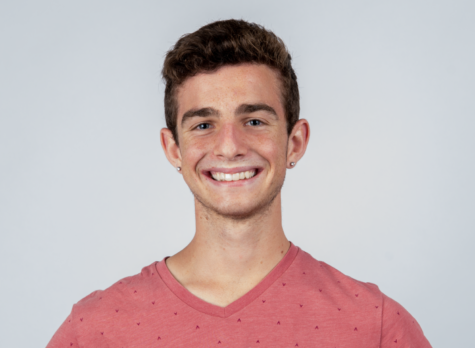 Calvin Bonn, Staff Writer
Hi! My name is Calvin, I'm a junior, and this is my first year on the journalism staff. On campus, I am also part of MUN and Sabor de Salsa. Outside of school, I enjoy birdwatching, skiing, and trying...