New Field, New Me
A new gravel field was installed on Feb. 16 for track and field's shotput team to use.
A new shot put pit was installed on Feb. 16 for the track and field team. With the sixth largest track and field meet in the country, the Nike Invitational, having come to Redondo this past weekend, the time had come to upgrade the shot put field, even with a $60,000 price tag.
Shot puts can vary in weight depending on the skill and gender of the thrower, because turf isn't standard for shot put, the balls have worn and torn on the turf, according to senior varsity track and field thrower Kai Deines.
"It's really hard to replace turf, it doesn't look nice, and we are pretty much the only school in the state that has a turf landing area and not a gravel or dirt, and the Nike meet is coming, so we wanted the field to look nice and up to standard," Deines said.
Compared to the other sports facilities at Redondo, the shot put pit has been lacking for some time, according to track and field Coach Bob Leetch.
"We're a high-powered program. We're one of the country's top track programs and this is a very thriving track region. We also host our Nike track festival, which is one of the top meets in the country. So it really isn't an appropriate facility for the caliber of teams and the caliber of meet, along with hosting Bay League finals this year. We really make [meets] exciting, and a great atmosphere, but [other schools] kind of look around like, 'Everything's so nice. Why is this kind of like an afterthought?' But now it's on par with what is expected," Leetch said.
Although the new shot put area was expensive, the throwers highly appreciate the school funding the new pit, according to Deines.
"[The school] asked me what do you think about this investment? And I said, you know, I think if you have the funds and the means to do it, I think it's a great idea. So I'm really grateful they went forward with the investment," Deines said.
The shot put pit hadn't been upgraded for over a decade, as it should have been along with the other athletics facilities in the $140 million bond from 2008, according to Leetch.
"We asked for $140 million and got it, so that's why all these facilities are so nice. That's why we have the new gym. That was the model gym, and we redid all the tennis courts. The upper tennis courts used to be a joke, but now they're really premium because of the bid. We're glad the shot put pit suits the rest of the sports facilities at our high school now," Leetch said.
The new gravel pit is showing increased benefits compared to the turf as it has a cleaner landing area, making it easier to mark as well as being more level than when there were indents in the turf. A deficiency that was very inconvenient for accurate marks, according to sophomore thrower Jamie Deines.
"Now, our pit is at more of a level playing field with the other school, and I'm really excited to get out there and practice every day," Deines said.
View Comments (1)
About the Contributor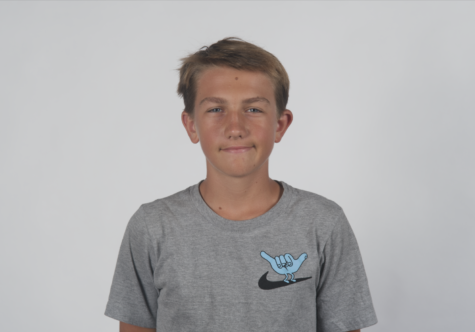 Sam Schwartz, Staff Writer
I love playing and watching sports like baseball and football, my goal in life is to make to the MLB someday. I really love any comedy movie out there. I would also love journalism to be a part in my life...