Gorillackin'
Gorillaz's latest album "Cracker Island" lacks the band's unique sound and tries too hard to be different.
With their most experimental but quite frankly repetitive album yet, Gorillaz's eighth album, titled "Cracker Island," was released on Feb. 24. With features from popular artists like Tame Impala, Bad Bunny, Stevie Nicks, Thundercat and others, Gorillaz's usual alternative rock, indie, and trip hop genre was completely thrown out the window when creating "Cracker Island". Funk-pop, Dubstep, and even psychedelic-pop were without a doubt influences to the sound of this album. But with all that said, "Cracker Island" was nothing but a failed attempt at trying something new.
Gorillaz is a band made up of fictional cartoon members brought to life by animations illustrated by Jamie Hewlett and the vocals of English lead singer Damon Albarn. The four animated members include 2D (singer), Murdoc Niccals (bassist), Noodle (guitarist/keyboardist) and Russell Hobbs (drummer). Their only real member is Albarn, which is why they are often accompanied by many featured artists on their albums. 
Now, Gorillaz is one of my personal favorite bands. I've seen them play live and albums like "Gorillaz," "Demon Days" and "Plastic Beach" hold some of my favorite songs of all time. I wouldn't say I had crazy high expectations for this album, but I was definitely not expecting what it did have in store. 
Being a relatively short album with 10 songs and a running time of 37 minutes, "Cracker Island" was clearly evidence of the band trying to step away from their usual sound, not only with more popular/mainstream featured artists but also with the repetitive and common sound of a lot of the songs. 
Songs like their second track "Oil," featuring Stevie Nicks, started out promising with amazing vocals from Nicks's satisfyingly harmonizing with 2D, but the track's music itself fell too much into a hyper pop and ravey feel at the end. As a regular Gorillaz listener, I couldn't help but feel uncomfortable considering Gorillaz isn't a band that would fit that sound. It also didn't help that the execution wasn't as successfully done as it could have been and not what I think they were trying to go for. This ravey-like sound was laced into their ninth track, "Skinny Ape," as well, which made it hard to enjoy when it was just a beat drop that lasted a third of the song. 
With all of the experimentation Gorillaz did with "Cracker Island," they still included some more of their typical trip-hop/funk sound. Tracks like "The Tired Influencer," "Possession Island" featuring Beck and "New Gold" featuring Tame Impala and Bootie Brown, which was one of my personal favorites, displayed their traditional sound. "Tormenta," featuring Bad Bunny also took me completely by surprise.
Starting off with a catchy rhythm, 2D's melodic intro quickly gets overtaken by pleasant island-like beats as Bad Bunny leads "Tormenta" to a Latin pop and reggaeton vibe. This shift in styles turned out to be really refreshing, and arguably their best experimentation and new styled song yet. It hooked you from the beginning and kept you till the end, an aspect of the song that was lacking in the rest of the album.
Although this album fell short with the repetitive sound often placed throughout the album, it is still an important addition to their work as a band, as it contributes to the "Gorillaz lore" and introduces a new era for the band and fans alike. 
Each Gorillaz album allows us to dive into the life of the band and see the crazy things they get into which they call "Phases." Their fictional world is expressed to us through the music they play, music videos/animations and live interviews in which they are illustrated as if they are living in the real world. For this album, the band has relocated from re-vamped Kong Studios to the hills of Silverlake, California where Murdoc is forming a cult, called "the Last Cult," from a prophecy that came to him with the band, as well as "developing" the album "Cracker Island," aka the Eighth Phase, at the same time.
Despite the set up it built, "Cracker Island" was a mediocre album at best, with its essence of funk-pop and ravey undertones falling short not only of execution but with individuality, losing much of the band's beloved flair in an attempt to be different. 
Leave a Comment
About the Contributor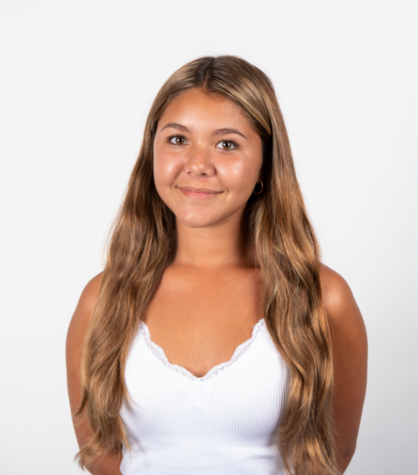 Luca Artiga, Staff Writer
Hi I'm Luca! If you have a band shirt on I will ask you to name at least 5 songs so be prepared to fight for your life. I love concerts and hanging out with my friends. I will talk about something I'm...