Dance Dedication
Junior Kinsey Runquist is in the Senior Dance Company at Launch Dance Center and performs dances including ballet, tap, jazz and lyrical.
 On the exterior, ballerinas show effortless grace, but intense physical and mental exertion often underlie their precise techniques. Such is the case for junior Kinsey Runquist, who has practiced ballet since she was three years old.
Initially disinterested in ballet practice, Runquist's motivation to take up the sport came from her desire to perform on stage.
"I hated ballet for a while until I started shows. The only reason I wanted to [do ballet] was to go on stage," Runquist said. "[After my first performance], I still just wanted to go on stage with no preparation. But thankfully, I went to classes."
Despite her initial resistance toward practicing, ballet helped Kinsey Runquist learn that improvement requires dedication and persistence.
"I realized that if I don't go to class, then I won't learn to dance. I'll just look silly on stage because I won't have the proper techniques or the foundation to perform," Kinsey Runquist said.
For Runquist, ballet is a creative endeavor, and a method of self-expression.
"[Ballet composers] have [an idea] in their heads, and then we perform it for them and bring their creative vision to life," Runquist said.
In addition to dancing in classics like the Nutcracker, Runquist has also performed contemporary pieces such as The Lion King and The Wizard of Oz. She doesn't get too invested in the characters, as she is more interested in the dance itself, and performs jazz lyrical and acrobatics along with contemporary ballet and tap.
"[The performances] have all the dance styles, so I really get to show off. We don't have just a set choreography year after year, so we get to learn new dances. It's a good change," Runquist said.
With 13 years of experience, Runquist is in the Senior Dance Company at Launch Dance Center. As a member of Senior Company, Runquist is a mentor for younger ballerinas, and supports the dancers she inspires.
"I always have to be on my best behavior because they look up to us [in senior company]. If I do a cool turn, all the younger kids will try to do that. Through us, they see how to properly do [skills] and they also see what they will learn as they get older," Runquist said.
Freshman Anjenette Runquist, Runiquist's sister who practices ballet at the same studio, also sees how younger ballerinas can learn from her. 
"We see her as a mentor because she's one of the oldest people at the studio right now. She's one of the best dancers there, so we look up to her," Anjenette Runquist said.
Anjenette Runquist has also seen her sister's growth as a dancer, and they now have been able to bond over ballet, as they are currently at the same level. 
"I've been there for all of the performances she's done and she's really improved as a dancer," Anjenette Runquist said. "It's cool being able to dance with her because I am able to learn from what she's done and get better as a dancer myself."
Kinsey Runiquist now holds a job at Launch Dance Center doing office work. As she balances work, practice and school, ballet has taught her both time management skills and patience.
Although she won't dedicate as much time to ballet in her future, Kinsey Runquist still hopes to continue dancing when she's older.
"As an adult I might take occasional ballet classes. Quitting would be kind of strange, because I've been doing it my whole life," Kinsey Runquist said.
Kinsey Runquist also appreciates the role her family has played in her ballet career.
"They supported me so I didn't quit at times when I hated it. I'm grateful for that. Otherwise, I don't know what I'd be doing," Kinsey Runquist said.
For Kinsey Runquist, ballet provides her with an outlet to focus on herself and her movements.
"Most of the time, I forget that I'm on stage. I don't see the audience, and I just dance for myself."
Leave a Comment
About the Contributor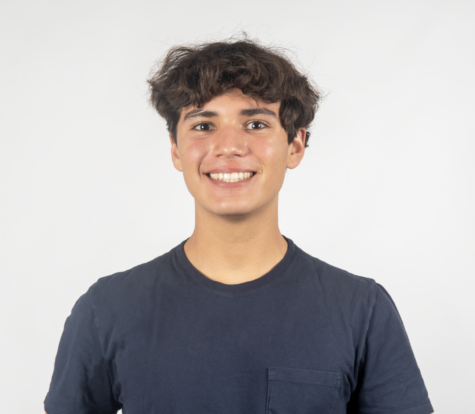 Victor Simoes, Staff Writer
Owner of the world's largest superiority complex.