Culturing love
Spanish Honor Society hosted a Valentine's Day fundraiser event, selling traditional food and drinks from Latin American cultures.
Whether it's through chocolate candies or bouquets of roses, Valentine's Day is a holiday to show admiration for loved ones. However, for members of the Spanish Honor Society, also known as Cervantes, this Valentine's Day was a day for them to share their appreciation for Latino culture.
On Feb. 14, the club hosted a Valentine's Day fundraiser, offering traditional food and drinks to students and staff in the student union. Planned over several weeks, the event proved to be profitable, as students lined up at the booth, waiting to receive assortments of pan dulce, agua fresca and Mexican candy. Although the fundraiser was a hit amongst the student population, successful fundraisers weren't always as frequent according to Cervantes treasurer Jess Alvear. 
"[The Valentine's Day fundraiser] was our first major event besides our Día de los Muertos event. It was just a matter of getting the student population to know who [the club] is and celebrate Latino heritage, especially after coming back from remote learning and COVID [when] we didn't have very many events planned," Alvear said. 
With hopes to gain attention after their absence within the student body, Spanish Honor Society members worked with RUTV, making posters and uploading social media content to advertise their fundraiser. 
"It was so cool to see everyone come out of class, faces lit up, and ask: 'Who are these people and what are they selling?' We really wanted to make it a cultural [event,]" Alvear said.
Even though the Salsa Club's performance and the colorful posters made the booth stand out, various setbacks occurred, as was expected, according to the president of the Spanish Honor Society, Natalia Cházaro-Bravo. 
"It was difficult to confirm with the administration and make sure that we could sell the [food and drinks] because there is no policy about selling certain items on campus," Cházaro-Bravo said. "We didn't know whether we were going to have homemade pastries or store-bought. Having enough coverage and exposure through social media and the school announcements was a challenge as well." 
Despite these challenges, students bringing their own money and willing to wait in line to buy the pastries was a highlight for Cházaro-Bravo. 
"People loved what we brought and wanted to sell, regardless of the price. It was so fun and entertaining, especially with Salsa there," Cházaro-Bravo said.
Both Cházaro-Bravo and Alvear aim to continue these fundraisers celebrating and shedding light on Latino heritage and culture. According to Cházaro-Bravo, these events "expose and educate" the student body of the impact that Spanish-speaking countries have on the U.S. 
Despite there being other semi-successful fundraisers and events that the Spanish Honor Society conducted, the Valentine's Day fundraiser outperformed members' expectations, making it a "day they won't forget," Alvear said. 
"[The fundraiser] being on Valentine's Day made it so special," Alvear said. "Valentine's Day is about spreading love, and I feel that we were able to spread our love for the Latino culture with the rest of the school."
Leave a Comment
About the Contributor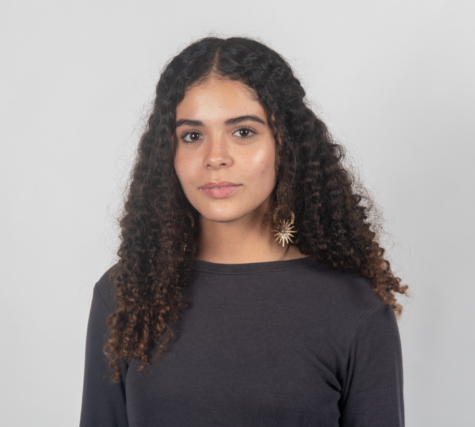 Yasmeen Ford, Staff Writer
Hi, I'm Yasmeen, I'm a sophmore and this is my first year in Journalism. In my free time I like to read, listen to music, paint and cook various types of cuisines. I'm looking forward to shedding some...