Beachy Blues
Beach Weather's debut album, "Pineapple Sunrise," is worthy of a listen during any season, capturing both the bright sound of summer and the challenges of love, insecurity and relationships.
With all of the rain drowning out any hopes for summer, I needed something to ease my stress. And the band Beach Weather did just that.
Seven years after releasing two EPs, Beach Weather finally released their debut album, "Pineapple Sunrise." As the title suggests, "Pineapple Sunrise" is a bright, mostly sunny album. But don't be fooled by its tropical aura as the album deeply explores many insecurities that tend to drown us as well.
Last summer, one of the songs from their first EP, "Chit Chat," became very popular on TikTok and gave Beach Weather a household name. "Sex, Drugs, Etc" is a brilliant song with a palm-muted guitar and swooning harmony that revolves around being antisocial in a public world. With this popularity, Beach Weather released their long-awaited, full-length album. 
"Pineapple Sunrise" opens up with the title track. The song has a bouncy and beachy vibe, with muffled "ooos" in the background. For me, the melody takes me to the beach, surrounded by palm trees and boardwalks. For Santino, the band's lead singer, the song harbors his escape from depression and anxiety that he silently yearns for, as he sings, "Sunshine daze while I'm up in loner paradise." 
Immediately after, "High & Driving" starts to play, transitioning beautifully with a groovy bassline and catchy rhythm. The more I listened to it, the more I learned about Santino and his happy places. One of them is a special someone as he sings, "When I breathe you in, all my suffering fades away/ Honestly, I'd rather be here/ 'Cause you make me feel like I'm high and driving." Coupled with a drum-defining beat, electrified guitar and overlapping vocals, the song made me feel intoxicated by the feel-good melody.
The first single "Unlovable" features another addictive chorus, repeating the question, "How'd I get so damn unlovable?" I mean, who hasn't felt like that at some point? Similarly, the smooth R&B flavor that is "Trouble With This Bed" admits that "I can barely sleep at night/ The trouble with this bed is that I'm the only one in it," once more tapping into those feelings of loneliness and desperation. 
Meanwhile, "Hard Feelings" may be the song of the summer with its exciting, upbeat energy, describing the adrenaline rush that comes with falling in love with someone. I can already imagine driving on PCH with the windows down and this song blasting, clapping along with the chorus. If only it was summer.
The rest of the album slows down as "Silent Type" cruises in. Santino repeats "I wish I could disappear," expressing those feelings of anxiety and self-consciousness that block us from going after what makes us truly happy. On the surface, it's a catchy and fun tune with notes from the triangle instrument chiming in throughout but beneath it, it's a silent call for help. 
Closing this story of self-doubt, "Wildfire" is dedicated to feeling "dazed and consumed" by the person you love in a way you never expected (and possibly didn't think you deserved). It opens quietly, practically whispering "I can't help that I'm a wildfire," and then transitioning into a brisk chorus, professing that "I will burn through you." It's a beautiful song that illustrates the paranoia of committing to someone else, but also the acceptance of giving in to that happy feeling. 
"Pineapple Sunrise" is a vulnerable, raw album that was worth waiting for. Outlining the struggle of navigating relationships, personal self-doubt and anxiety, Beach Weather provided a soundtrack for every season. Whether you're running away from the winter blues, spring cleaning, soaking up the summer sun, or getting snug for fall, this album has a song for that.
Leave a Comment
About the Contributor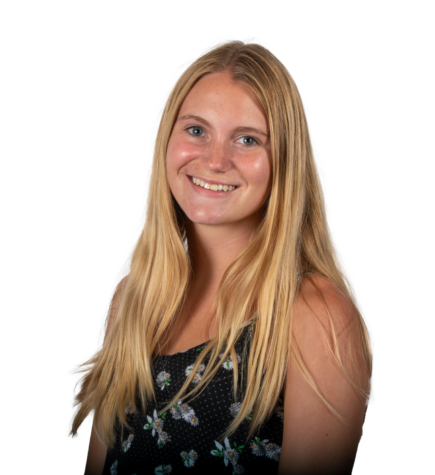 Sydney Lamich, Entertainment Editor
Hey, it's Sydney (not Sabrina). This is my fourth year on staff as an Entertainment Editor. If I'm not at school, you can find me at your mom's house.