A Sweet Success
The Black Student Union held a fundraiser for their senior scholarship fund.
The RUHS Black Student Union (BSU) hosted their second fundraiser, in which the club sold cupcakes and cheesecake donated from Black-owned businesses. Held on Feb. 16, this fundraiser was for Black History Month and the funds went to the BSU seniors and their scholarship fund.
Junior and BSU Club President Reiss Collier hosted the event alongside four other members. 
According to Collier, this fundraiser was "very successful," claiming that the cupcakes sold out within 15 minutes. 
The club partnered with the bakery 'Sweet Red Peach,' because Collier knew the owners and they were willing to donate their cupcakes for BSU to sell.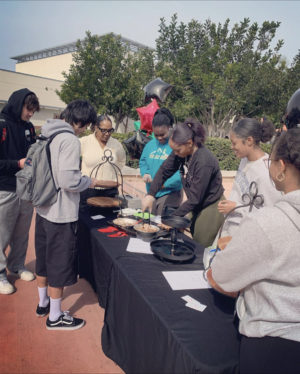 "I think it's important, especially on a predominantly white campus, to spread awareness that there's Black owned businesses. So, people know that they can support smaller Black-owned businesses," Collier said. 
When selling cupcakes, there were business cards on the table so Sweet Red Peach was able to get exposure and advertisement. Along with cupcakes, BSU also sold slices of donated cheesecakes from Harriet's Cheesecake.  
Senior and BSU Vice President Sa'Mir Braccey felt that the fundraiser was not just for supporting the seniors and Black History Month, but also acted as a bonding experience. 
"[This fundraiser was] more of a homey and intimate feel versus our first fundraiser. We got to interact with people throughout the school and engage in conversations about BSU," Braccey said.  
Along with the cupcake event, BSU also had a spirit week that was open to everyone, but participation was mainly from the club members. Each day of the week, they dressed up for themes relating to, and celebrating Black culture. For example, on Wednesday, they wore historically Black college gear. 
 "[It was] something that the members came up with and they shout out things that they thought would fit within the week and kind of pieced it together. So everyone had a part in it," Braccey said 
While spreading knowledge about Black culture, Collier feels that the club is for anyone who doesn't feel a sense of community or family on campus. 
"I started BSU to give the Black kids on campus a safe space to be able to talk about problems and issues that are happening in society while also on campus. Also, teaching them how to lead, [how] to do fundraisers and be well rounded people," Collier said. 
Leave a Comment
About the Contributor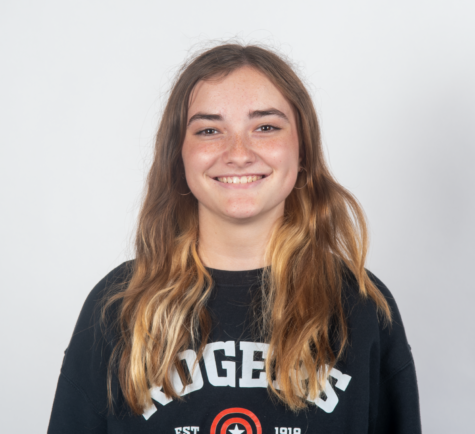 Scarlett Kindt, Staff Writer
I am very excited to be on staff for my first time this year! I enjoy watching Marvel and Stars Wars. Also, I love to do digital drawing and am a very creative person!