Stuck on the Other Side
Peering down the emptied streets of Mazatlán, Mexico, on the final morning of her winter break trip, junior Vivianna Salas comes to the daunting realization that she won't be returning home very soon. She, as well as many others, was stuck in one of the tormented towns that'd been threatened by the infamous drug trafficking empire, the Cartel. 
A frequent visitor to her family home in Mazatlán, Salas was "shocked" at the ghostly state of the town she'd grown to be so familiar with.
"I've gone there my whole life, and I'd never experienced anything like this. It was very weird, because I hadn't seen anything that day, so when I went out to get breakfast, I saw that everything was closed and no one was outside. I just thought 'Damn, what's going on?'" Salas said. 
The conflict arose in a nearby city called Culiacán due to the arrest of a former Sinaloa Cartel chief's son, Ovidio Gúzman. The city was engulfed in violence between the cartel gunmen and Sinaloa's security forces. This enabled the shut down of roads and businesses, as well as the Culiacán International Airport, which Salas happens to fly out from every year.
"Culiacán's airport is much more accessible, because in Mazatlán you can only fly to LA on Tuesday or Sunday's, and there's only one or two flights on those days. But with everything going on in Culiacán, my mom made the call to wait [for the Mazatlán flights]," Salas said.
Now stuck in her family home until a word of safety can be issued, her family stocked up on food and began their wait for the return home. 
"It was basically like quarantine; you couldn't do anything. And we were technically on vacation, so the only time we ever went out was that first day for groceries," Salas said, "My sisters and I were just trying to keep ourselves busy. We helped our mom cook or watched TV, because what else could we really do?"
The violence peaked on the first day of the lockdown with a shootout that resulted in twenty-nine deaths. There were also cars getting swiped and buildings burning down, but the information Salas chose to hear was "vague." 
"I wasn't really trying to get into all of it by looking at the news. That would only scare me more, so it was my mom who knew everything. She was the one who wanted to be very precautious about what we were doing and staying home unless we really needed to go out," Salas said. 
While Salas and her family stayed safe, they felt a "bigger impact" through her sister's boyfriend's family who were closer to the issue, more specifically driving back to the U.S. on one of the shut down roads of Culiacán.
"They got stuck on one of the roads and ended up getting their car taken away. Their family is safe, but they had to fly back because they never got their car back, which sucks because everything they had was in their car. They got help from the governor to make sure they got back to a hotel and got a flight," Salas said. 
As for her own family's return, finding flights was "very difficult," and the pressure to get out worsened as their time in Mexico bled into school days. Salas was about to approach her first round of finals as a junior, so she was particularly "worried." 
"It was kind of hard switching our flights from Culiacán to Mazatlán and finding an available flight. When my mom was finally able to get a flight on Thursday, she had to call the airline and explain our situation to them, [specifically] that her daughters had to get back to school," Salas said. 
Although the process was rocky, the family ultimately got home safely. However, Salas had missed out on two weeks of school, returning on Jan. 13, the last Friday before finals week. 
"I lost two weeks of new material and getting ready for it all. I'm definitely very stressed about how my finals turned out, but it wasn't really my fault. I don't feel very confident about two or three of my classes, but I studied a lot. It's just not the same as having a teacher explain [material] in depth," Salas said. 
Teachers slightly assisted in Salas' adjustment and catch up, but with the small window between her return and the first day of finals, "there was nothing they could have done about it."
"They told me I could turn in the missing assignments for full credit and emailed me to ask for help whenever I needed it. But there was really no way of communicating to my teachers that I maybe wasn't ready to take the final," Salas said. 
Still, Salas took strides to prepare herself, hoping to successfully maintain her grades during this crucial year. 
"I reviewed a bunch, I went over everything with friends from my classes. But I did them, and I can only hope now," Salas said.
Leave a Comment
About the Contributor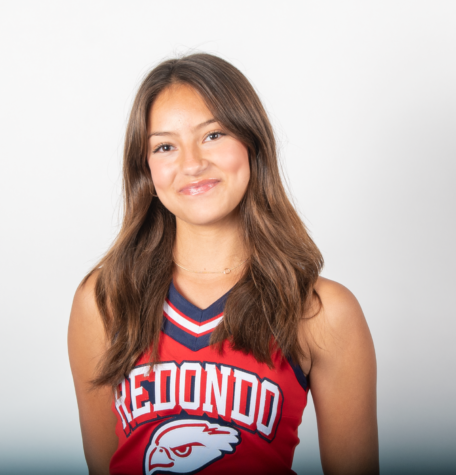 Ava Anzivino, Staff Writer
Hi, I'm Ava Anzivino! I'm so excited to join the High Tide as a Staff Writer! You can find me on campus rushing to my next class, or on the field cheering on the Seahawks sports teams. I love hearing...