Showing Their Voice
Every year at the beginning of the school year the National Parent Teacher Association (PTA) puts on an art contest made of six categories: dance choreography, film production, literature, music composition, photography and visual arts. The contest allows students to showcase their creative and artistic sides. The program aims to increase community awareness of the importance of arts in education. This year's theme was "Show Your Voice." Three RUHS students won awards of excellence including senior Marin Cantrell, sophomore Lauren Choy and senior Rani Crosby. 
"I heard the theme was 'your voice' which is very open to interpretation. There are a variety of things you can do with it which is why I wanted to apply," Choy said.
Choy won in the literature category for her poem titled "Don't Mind Me." The poem contains themes of academic pressure. One of Choy's lines reads "never make a mistake or else no college. there's always someone smarter."  
"My brother has always been very smart, so I always would have that pressure[from myself] to do as well as him in school," Choy said. 
Her poem also presents themes of solitude. 
"There's so many students [that are] all going through the exact same thing. We're not really 'special' if you see someone struggling or complaining about a test, that's not that unique. So I thought 'Don't Mind Me' means that I'm just another one of those people," Choy said.
According to Choy, the literature category paired well with her talent for English class.
"I'm pretty shy on the outside, but with English [expressing myself] is just easy. There are so many words you could use to describe your mood.  I like how [my writing] expresses myself better to someone than how others express it by talking," Choy said.
Cantrell, who is Vice President of the Astronomy Club and a photographer for High Tide, won her award with a photo depicting a starry night sky that she took in the summer of 2020 in Chester, California. 
"It's one of the first [photos] I've edited in astrophotography where I was happy with how it turned out. They're difficult to edit into looking relatively nice and make it feel like it's not way over edited," Cantrell said. "This was the first one that I was like, 'Wow, this looks really good.'"
The photo combines two of Cantrell's passions, astronomy and photography. 
"I definitely want to continue doing [photography] as a hobby when I go to college, like for my campuses' newspaper. I've tried a lot of different art in the past but I feel like photography is really the thing that I enjoyed the most," Cantrell said.
According to Cantrell, the picture is unique because it would not have been possible to capture had there been light pollution in the area. 
"[Light pollution]is not a very often talked about kind of pollution, people don't normally seem to care about it as much," Cantrell says. "I want everybody to be able to have the same access to this really beautiful scene because it's the sort of thing you could technically see from anywhere without  light pollution." 
Cantrell had submitted entries and won in other categories, but this was her first time winning in photography. 
"The fact that [it is] one of my favorite photos that I've taken [makes me] very proud that it ended up being that one that I won with, " Cantrell said. 
Leave a Comment
About the Contributor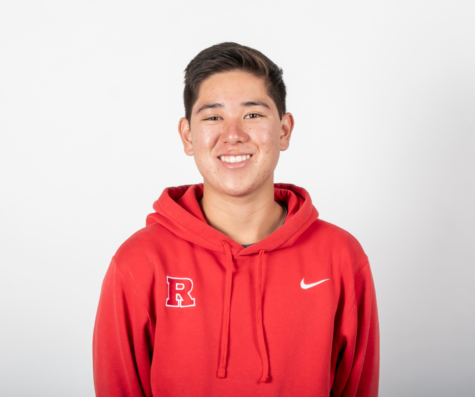 Aidan Tseng, Staff Writer
Hi I'm Aidan, a first year member and staff writer. In my free time you can find me destroying people at Connect 4, or impatiently waiting for the new season of Cobra Kai. : )