Rescue In Rockefeller
Senior Shelley Fineman works at a rabbit shelter to care for the often abused animals.
Looney Tunes, Alice in Wonderland, Who Framed Roger Rabbit. These are all popular cartoons watched by young children, and cartoons that inspire many children to write "rabbit" on their Easter wish lists, which in turn has made them the third most popular household pet. However, because people often underestimate the care rabbits need, it also causes them to be severely abused. Senior Shelley Fineman dedicates her time and compassion to volunteering at a  rabbit rescue. 
"People are abusing rabbits with no repercussions [because] in the state of California rabbits are deemed as poultry. There is no limit on what you can do to them," says Fineman. 
Fineman volunteers at a shelter located on Rockefeller Lane in North Redondo Beach, with owner Linda Bailey. She was introduced to the shelter by a member at her temple when she was 12 years old. 
"She had crafted her backyard into this huge rabbit haven. I fell in love immediately. So I made that my Bat Mitzvah project and then even after I turned 13 I kept doing it," said Fineman. "[Bailey] took it upon herself to help that problem and save rabbits, whether it's from hoarders, people who dumped them, abusive pet owners or people who just can't take care of the rabbits anymore. We nurse them back to health and give them a place to live before we can adopt them out again." 
According to Petkeen.com, a pet informational site, around 80% of rabbits are adopted by parents as an Easter surprise, and soon after are often abandoned. Rabbits are the third most abandoned pet in the US. Fineman sees examples of this abuse everyday. 
"[For example], one time these people came to Linda with their rabbit [which was] very apparently abused, but they only brought it in for an eye infection. [Linda] saw that there was very minimal wrong with its eye but a lot wrong with the rest of the rabbit because of [mistreatment]. She treated the eye and then never gave it back to the family. Now it's been her's the last few years and it's healthier than ever," said Fineman.
Volunteering at the shelter for over six years has given her the opportunity to grow even fonder of rabbits, and find out more about them than the average person. 
"My favorite thing  [about rabbits] is all the different personality types and how funny they are. Because honestly, you wouldn't think that a rabbit has a lot of personality, they're just like, quiet and fluffy and they sit there. For example, Dutch rabbits are super smart," said Fineman. 
Fineman encourages anyone currently owning or wanting a rabbit to stop by the shelter and see how they can contribute to helping out the rabbits. 
"Stop by, help out and just learn what they can about rabbits and how to properly care for one and how to be prepared when they're getting a pet, just in general, the different breeds of rabbits can be more difficult. Just educate yourself. And I would really recommend stopping by the rescue and helping you out." 
Leave a Comment
About the Writer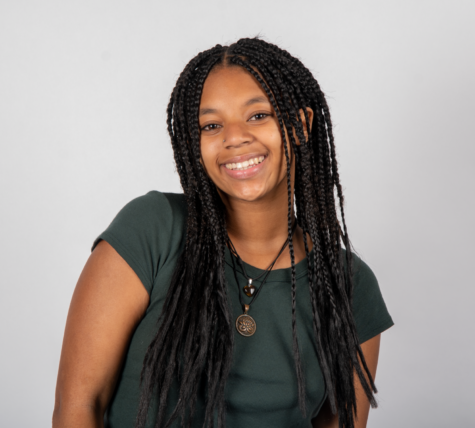 NyAire Davis, Staff Writer
Heyyy I am currently a senior at RUHS and a first year staff writer for High Tide! My favorite hobbies include reading, writing (obvi), going to the beach, and shopping online ; )