Long-distance love
Despite difficulties and inconveniences, students at RUHS maintain long-distance relationships.
Keeping a relationship stable, even when in the same city, can be difficult. Stretch that relationship across a state, and it becomes significantly more complicated.
Junior Finn McGonigle didn't expect to be one of those couples that made their relationship work across the entire country.
"I was always amazed that two people could even make [a relationship] work across those distances," McGonigle said.
When his girlfriend had to leave for college in New York, the two decided not to break up and to try long-distance instead.
"We had a moment of "Do we want to make this work, or do we want to end it?" and we decided to make it work," McGonigle said.
This came with its own set of challenges, like differing schedules, time zones and plans falling through.
"I did have doubts at the start because [my girlfriend] wasn't at an arm's reach anymore. Another part of the difficulty is that you can have a really [bad] day and all you want is a hug from that person, and you can't have it when you used to be able to," McGonigle said.
Despite this, McGonigle believes that the relationship is worth it. The two close the distance digitally with FaceTime and Roblox, as well as physically when they visit each other over breaks.
"End of the day, as many months, weeks, days and seconds I have to wait for her to come home, it is always worth it," McGonigle said.
For Junior Kat Bryan, a long-distance relationship isn't a new concept: it's been a regular part of their life.
Bryan met their boyfriend at summer camp and had maintained their relationship since. February 1 marked their six-month anniversary.
"We never really talked about [going long distance]," Bryan said. "When we left camp, we chatted and decided that this was something we wanted to continue."
Bryan explains that they have a lot of practice with long-distance.
"I have a friend in Baltimore that I've kept in touch with for 12 years. I think I have more close friends that are long distance than I do [close by]," Bryan said.
Over quarantine, Bryan would call their friends for hours, making it part of their daily routine. 
"When I do see my friends in person, I spend as much time as possible and value each moment with them, because it doesn't happen often," Bryan said. "Since we stay in touch, there's not much making-up to do; the only change is that we're in the same room."
They feel that their relationships are built on interaction, not proximity.
"I think a lot of people need to understand that it can always work," McGonigle said. "Distance doesn't have to be the reason that you don't get a connection with someone special. The best thing you can do, and the scariest thing you can do, is put your trust in each other."
Leave a Comment
About the Writer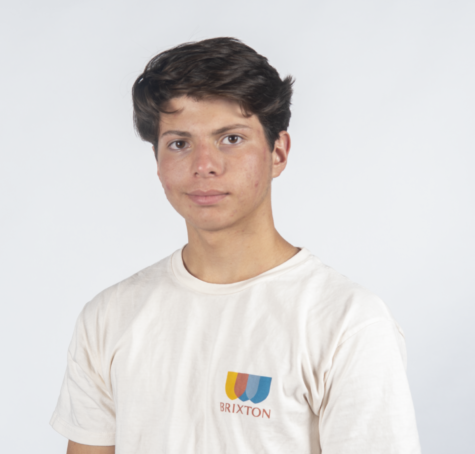 Nicholas Carrozza, Staff Writer
My first year with High Tide! And also my last. I saw how good the paper was last year and decided I wanted to be a part of that before I couldn't, and so far, I'm happy I did.