Bless Up
Interact Club hosted a 'Blessing Bag' drive, collecting toiletries to donate.
The Interact Club hosted a 'Blessing Bag' drive to collect toiletries and essential care supplies for the homeless and victims of domestic violence.  On Feb. 11, from 10 a.m. to 2 p.m., volunteers from the club stood outside the Redondo Beach Rite Aid on Aviation Boulevard, encouraging shoppers to buy supplies and donate. 
According to Club Advisor and event supervisor Anita Stoddara, the items the club accumulated ranged from shampoos, conditioners, toothbrushes, toothpaste, combs, lotion, socks, deodorants, washcloths, chapsticks, hairbands and feminine hygiene products. 
Senior Emilia Almer, one of seven volunteers who participated in the drive, said the members would approach buyers entering RiteAid to inform them about the club's event.
"We gave them a flier, and generally people were willing to listen to us," Almer said. "They were like, 'Okay, sure.' They looked at the flier, took it, went in, and I'm telling you, like 90 percent of the people that walked out had something to give us. It was super nice."
Although the items that were donated will be donated to affected adults, Stoddara says in the future, Interact Club has plans to help out kids, as well. Regardless, she had high hopes for the event, saying that her goal was to create 100 blessing bags to give to 100 different people.
"I was ecstatic," Stoddara said. "It was very heartwarming to see people's generosity and how excited they were to see the students out there doing this to benefit other individuals."
Almost 10 million men and women are physically abused by their partners, according to the National Coalition Against Domestic Violence (NCADV). Interact Club is affiliated with Rotary International, a community-based organization, which prioritizes "service above self," according to Stoddara, and aims to support those in need.
Vice President Kayla Halpin and Stoddara both say the assembled items were packed into 'Blessing Bags' and sent off to the Redondo Beach Police Department, which were then distributed to shelters for domestic abuse victims and homeless people. According to Stoddara, at the end of the packaging process, around 70 bags were assembled.
"I was just so joyful to see people wanting to participate, so we import a bit of connectedness with our community because we know that Redondo Beach has a very diverse demographic," Stoddara said. "It is a good thing that you're not just giving money to an organization, but you're actually giving [people] something physical that you know is going to do some good."
Leave a Comment
About the Contributor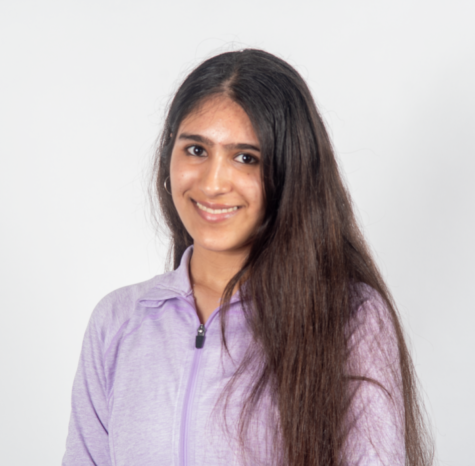 Simra Zargar, Writing Editor
Hi, I'm Simra and this is my third year on staff. I'm a writing editor.