Arising Actors
The RUHS theater department held their annual Rising Theater Arts workshop on Feb. 17, educating fifth through eight graders on the various aspects of high school theater.
On Feb. 17, the drama department put on their annual Rising Theatre Arts workshop, an event to teach and expose fifth through eighth graders to the technical and acting aspects of high school theater. Thespians (students that have successfully completed at least three shows in the play production course) conducted a variety of new workshops from stage combat to comedy improv, showcasing skills developed throughout their time in the program.
Senior Ellie Harmon has been involved in theater since her freshman year, immersed in both the acting and behind the scenes work, eventually becoming a thespian last year. According to Harmon, this year's workshop was unlike previous years, as the majority of students chose both technical and acting classes.
Since qualifying for the Rising Theater Arts program, Harmon decided to teach acting and scene work to the middle and elementary school students.  
"My [workshop] called for the musical theater performing side of things and there weren't any other classes like that," Harmon said." It really allowed them to have their personality shine through." 
The workshop was not only aimed to teach the younger students about the high school drama department, but also prompt them to think about their future in theater as a whole. 
"I asked [the kids] do you enjoy this? Would you want to make a career out of it?" Harmon said. "I know they're young, but I like the idea of building them a foundation so that when they reach the department, they're more well rounded," Harmon said. 
After this school year, the drama department will lose many of its experienced seniors, so they are always looking for new, interested members willing to devote their time to the theater community. 
[The thespians] all came together on the idea of  'Hey, we've had a lot of time in this department, whether good or bad. We want to know that [the department] is going to be successful in the future and continue to put on more great shows.' Seeing the future of this department and being involved in it in a whole new way is mind boggling," Harmon said. 
While Harmon taught more of the performing side of theater, senior Reece Cartee instructed properties crew, or props crew, teaching the students how to create props from their upcoming show, "Les Misérables." 
"I think the main goal was teaching the students that you have to be quick on your feet. A lot of props is seeing what we already have, but more so finding creative ways to make the weird things that you have to show, especially for a period piece like 'Les Misérables'," Cartee said. 
Thespians had around a week to prepare for the workshop, taking advantage of drama club and free periods to make name cards and plan games like scavenger hunts in order to put on a successful event.
"This year we focused a lot more on providing a wider array of skills and opportunities because I feel that we had less tech back in the day and it was more so acting," said Cartee. 
Although the event was only the number of hours as a regular school day, Cartee wanted to make sure the time she spent with the students were helpful, supportive ones. 
 "I hope that we taught them that you don't have to be restricted to one thing. You can be a play actor or also be a singer," said Cartee.  But then if that's not for you, you can still do tech and channel your artistic side. There is something here for everybody to get involved in and as long as they give their best effort, they're going to succeed."
For Cartee, her last Rising Theater Arts workshop was bittersweet, since she attended the first event as an eighth grader. However, for many seniors, including Cartee, this Rising Theater Arts was their last, as graduation now approaches the class of 2023 .
"I thought it was a real full circle moment for me to have experienced the first year of [the workshop] and knowing I was going to do theater in high school," said Cartee. "Now as a senior teaching the workshop, being able to give back to the same students who I know are going to be the next generation of Redondo Theater Arts is surreal."  
Leave a Comment
About the Contributor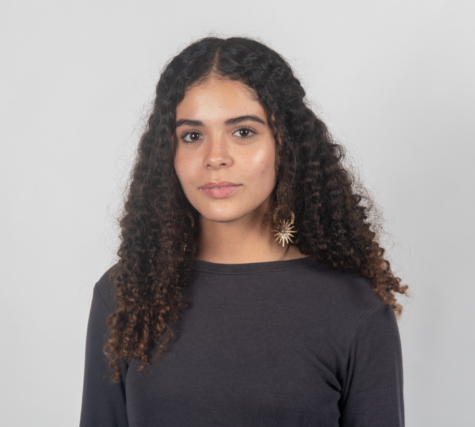 Yasmeen Ford, Staff Writer
Hi, I'm Yasmeen, I'm a sophmore and this is my first year in Journalism. In my free time I like to read, listen to music, paint and cook various types of cuisines. I'm looking forward to shedding some...