Psychedelic Pastimes
Senior Kai Montas is the bassist for the local psychedelic rock band, the Meerkats.
Dancing and swaying to the pounding music, a crowd of over thirty young adults filled the cozy music venue, listening raptly as the local rock band, The Meerkats, performed a gig with their newest member, senior Kai Montas. Montas and the group were headlining on the night of Dec. 2, 2022 at the South Bay Customs event venue, to celebrate the release of their latest song, "Amygdala".
Montas describes The Meerkats as a "psychedelic rock" band, who have been performing at a variety of venues in the South Bay for several years. Their Instagram account has been active since 2019, but they were looking for a new bassist this September, which is how Montas got involved. 
"I've been trying to follow around the South Bay music scene, to see what's going on. And I really thought what they were doing was super cool. And when they had an announcement saying they needed a bass player, I auditioned," Montas said.
Montas credits his family as the root of his passion for music, as his dad was part of the South Bay music scene himself. Montas would go to his performances frequently as a kid.
"I grew up around music, and that definitely formed who I am," Montas said. "[My dad] introduced me to a lot of my musical influences, like the old Jimi Hendrix."
The Meerkats write and perform original songs, and Montas is working to contribute to their creativity. Recently, Montas has found inspiration in bands such as King Gizzard & the Lizard Wizard, due to their diverse music style.
"They produce a lot of music, and they try to make each album different," Montas said. "That has recently been a big inspiration for me, as I try to mess around with all these different music ideas, and try to stay out of my comfort zone."
Playing the band's original songs caused Montas to learn new skills, such as being able to learn and play songs by ear, which was challenging for Montas at first. Since then, he learned their original songs and worked to create new ones with the group during their weekly practice sessions.
"In our rehearsals, we like to jam a lot, freely improvise on the spot and feel each other's vibe, and that's always fun," Montas said. "In those jams, we sometimes hear something and go 'Oh, that's a song' and then we'll try to work around that and make music."
Montas' first gig with the band was in October, for a Halloween show hosted by the Young Artist Society (YAS). The Hermosa Beach-based group is a branch of the Indivisible Arts, a nonprofit organization hoping to, among other things, "support individual, local artists with resources" according to the society's website.
"[YAS] put on a show at the [Resin] art gallery, where they usually will have their shows and it was all Halloween themed," Montas said. "They do a really great job of helping us and other artists, whether it's music or art, increase our outreach."
Senior Reece Cartee has gone to several of the band's gigs, as a friend of Montas. Despite the band's music being "something [she] usually wouldn't listen to," Cartee ended up being surprised the first time she saw them perform.
"The first time I went I didn't know that they were playing because I went to see Willowake. And I was like, 'Oh, okay, the Meerkats [are playing too]', so then I started listening to the music and I actually really enjoyed it. I bought a t-shirt, and now I'm a huge fan," Cartee said.
Cartee found their performances to be very "lively" due to the "head-bobbing" nature of their music. Impressed by their skill despite being a younger group, the group's creativity is not lost on their audiences, as Cartee found their music to be attractive due to its uniqueness.
"I admire that they're able to do their own thing and make their own music and have their own sound, especially for teenagers and early adults," Cartee said. "Throughout all of their songs, I could hear that they have a cohesive understanding of what they want to make, which I thought was really cool. I think anybody who is willing to use their creativity and have an outlet for it is something to be proud of and admire."
The band's upcoming performances are posted on the band's Instagram page (@meerkatsband), yet with college in the future, Montas is not sure what exactly will happen to the group. However, he still hopes to continue performing and working with them.
"Some of the other bandmates have to leave for college too. But we're not worried about the future of the band. We are just trying to live in the now, and trying to have fun with [what we have]," Montas said. "Maybe we can't all be together in the same room, and that's fine, but just having that creative communication is still super great. Definitely still trying to create."
Regardless of what the future holds, Montas is still grateful for the opportunity to be a part of the band, particularly due to the band's creativity and uniqueness, which Montas sees as a big part of the band's success.
"I feel like we are all on the same page, in terms of [demonstrating] our creativity, and that really makes a difference on what we are trying to do as musicians," Montas said. "I feel more creative, [since] I have more freedom to express myself through music, and I'm super thankful for that."
Leave a Comment
About the Contributor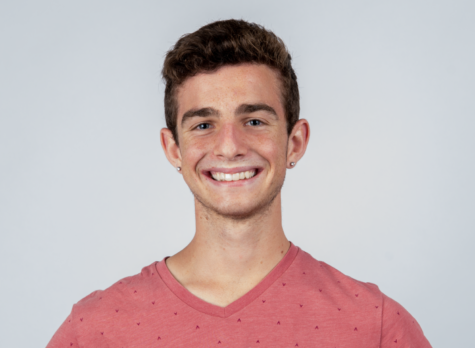 Calvin Bonn, Staff Writer
Hi! My name is Calvin, I'm a junior, and this is my first year on the journalism staff. On campus, I am also part of MUN and Sabor de Salsa. Outside of school, I enjoy birdwatching, skiing, and trying...