Dance The Night Away
On Jan. 20, Sabor de Salsa Club hosted a fundraiser where they taught salsa to participants.
The Sabor de Salsa Club hosted its second fundraiser of the year on Jan. 20, at the Women's Club of Redondo Beach. Tickets were $10 on presale and $15 at the door, and funds went towards costumes and transportation for the club's competitions throughout the year.
Doors were open to students and parents alike who were looking to learn not only the solo basics but also the partner basics of salsa, taught by presidents senior Marco Foster and senior Samarah Nuques.
Foster, who has been a part of the club since his freshman year, was "overjoyed" with how the event came together and the turnout rate. According to him, this fundraiser strengthened the sense of camaraderie among the members of the club.
"Our younger club members got to see how our community [connects], especially towards the end of the night when we were all dancing and having fun. That's what the club is about. We love to have fun," Foster said.
Senior Roisin Gross, Sabor de Salsa's Head of Fundraising, came up with the idea of teaching salsa as a fundraiser and proposed it to the presidents. This was the club's first in-person fundraiser in two years due to COVID-19, so Gross urged great effort in organizing it.
"The planning that went into this definitely wasn't easy. We had to book the venue, pay for the cleaning service, organize with the school and ASB and sell tickets. There was a lot of work that was put into it, but it ended up being amazing," Gross said. 
This event was an opportunity for Sabor de Salsa to show participants what the club is about and provide an evening of movement and liveliness. Both Foster and Gross believe that the club teaches them important lessons outside of just salsa.
"Gaining leadership positions in the cabinet and later becoming president taught me how to communicate with other people. Teaching dance requires a lot of communication and a lot of careful planning," Foster said. "Another thing it taught me is to plan things in advance, like meetings and practices, and that it is helpful to look ahead and be prepared."
Sabor de Salsa helped Gross establish "life-long connections," and the club is a place where she feels like she can truly be herself.
"Beyond the physical confidence of performing, salsa has given me social confidence from the amazing community," Gross said. "When I joined salsa, I knew maybe two club members, and within the first month and a half, I knew everyone there and could talk to them about anything. It's incredibly supportive, which [is necessary for] a dance group, especially salsa."
Leave a Comment
About the Contributor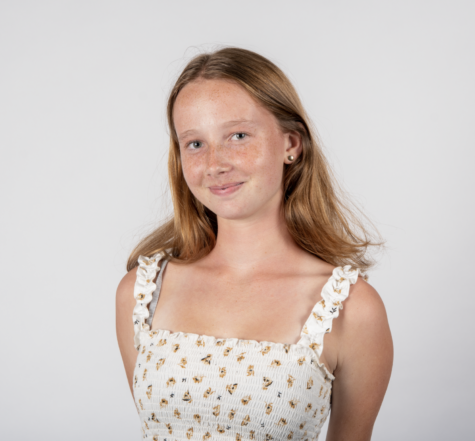 Valentina Masoni, Staff Writer
Hi, I'm Valentina and I'm super excited to be working on the Journalism staff this year :) I like reading (almost anything), gold jewlery, and traveling. Don't talk to me if you're a slow walker, or if...