Comforting Classics
Though the selection of shows and movies on Netflix has gone downhill, a few feel-good classics remain.
When in the mood for a classic, comfort movie, I used to always turn to the faithful red "N" of Netflix. But recently, as more and more movies have been taken off this streaming service and added to other providers, it has become harder and harder to find those go-to choices. So, to root out the gems amongst the vast collection of random options now found on Netflix, I did a deep dive to locate some of those remaining familiar favorites.
The search was difficult. The more I looked, the more I realized how many movies had been taken off without warning. However, I was able to find a few stand-outs.
One of these movies is "21 Jump Street." Released in 2012, it features two rookie cops, Jenko (Channing Tatum) and Schmidt (Jonah Hill), who go undercover as high schoolers to bust a drug ring. This movie is not only a great choice when in need of laughter and some goofy entertainment, but it also offers interesting character development for Jenko and Schmidt.
"21 Jump Street" is rated R, aimed at an audience 17 and older, so that's important to keep in mind before watching. 
Another notable movie still on the platform is "Daddy Day Care." It follows stay-at-home dad Charlie's (Eddie Murphy) journey in running a daycare center in his home alongside his friend Phil (Jeff Garlin) and additional employee Marvin (Steve Zahn). All sorts of destruction and entertainment stem from the daycare center, giving the viewer a feel-good comedy for any night. Rated PG, this movie came out in 2003 and is enjoyable to watch by yourself, with friends or with the entire family.
"Forrest Gump" is an additional well-known staple. Starring Tom Hanks as the eponymous character, this 1994 movie always keeps me invested in Forrest's life no matter how many times I watch it. "Forrest Gump" follows Forrest's journey into maturity throughout the major events of the 1960s and 70s, such as the Vietnam War, and has many sentimental moments that may have you grabbing a tissue. Rated PG-13- and while not as upbeat as some other movies- Forrest's friendly optimism is bound to lighten your mood.
A fourth classic movie currently on Netflix is "Grease." Released in 1978, this movie features teens Sandy (Olivia Newton-John) and Danny (John Travolta) as they balance their feelings for one another alongside the demands and peer pressure of high school in the late 1950s and early 60s. The songs in this movie-musical are iconic and catchy and always help me feel more lively. Rated PG-13 by the Motion Picture Association of America (MPAA), "Grease" is a staple for any movie night.
Lastly, the timeless movie "Top Gun" is back on Netflix and will hopefully remain there for a while. With "Top Gun: Maverick," the sequel to this 1986 film just releasing last year, "Top Gun" has gained even more recent popularity. This action movie, filled with much excitement, follows fighter pilot Pete "Maverick" Mitchell during his time in an elite combat training school. While there, Maverick also experiences intense competition, romance and danger, all which make the PG film interesting and worth a watch.
Though I feel the Netflix selection has definitely gone downhill, especially in regards to classic favorites, there are still some shining options on this platform that can truly make your night feel complete. 
Leave a Comment
About the Writer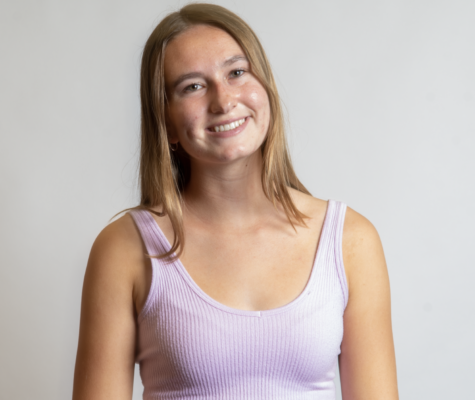 Erika Glass, News Editor
Second year news editor and avid milk drinker.