That's Radical!
On Nov. 16, students participated in the American Mathematics Competition (AMC) 10 & 12.
On Nov. 16, the American Mathematics Competitions (AMC) 10 and 12 were hosted in room 312 by Mrs. Keasler. The AMC 10 and 12 are a series of competitions that help students qualify for other mathematical competitions. The test was available to all students from Freshman to Senior classes. One of the competitors was Theo Danial, who runs the Math Tutoring Club. 
"The AMC tests are much harder than anything that I would ever see in a classroom setting," Danial said. "But it was really exciting to get to solve all the new problems because the problems always have interesting ideas behind them."
The test consists of 25 questions; freshmen and sophomores took the AMC 10 while juniors and seniors took the AMC 12. Performing well on the test leads to more opportunities in other competitions. 
"I don't have much control over my scores, but if you do well enough on the AMC, then you can qualify for another test called the AIME, which I did during sophomore year," Danial said. "My plan is to go for the next competition in the AMC series, but after high school, there's a competition called the Putnam which is way harder than high school competitions."
Another student, Sophomore Benjamin Forsell, took the AMC 10. 
"I think [the AMC] is pretty cool because it's different from other types of math than someone would do in the typical school curriculum. It's not about memorizing things or 'have you seen a problem like this before?' It's more about mathematical thinking." Forsell said.
The AMC 10 and 12 will most likely happen again in November next year. Participating doesn't have a cost or an effect on your grade. 
"It was really awesome to see how many people turned out for the AMC. Sometimes it's disheartening to know there are not a lot of people who are interested in math as I am, so it was cool to see that a lot of my friends were also interested in math.
Leave a Comment
About the Contributor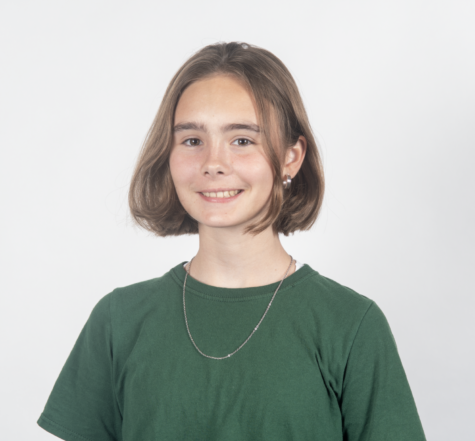 Charlene Elam, Staff Writer
Hey! I'm a freshmen at RUHS and I enjoy art & videogames. I'm a middle child and I have a pet cat (Callie) and a pet rabbit (Jasmine).