Taco Thursday
The Black Student Union hosted a "Walking Taco" fundraiser on Thurs. Dec. 8.
The Black Student Union Club held a "Walking Taco" fundraiser during lunch in room 502, Thursday Dec. 8th, where participants could purchase a "walking taco" and a glass of lemonade from the club for eight dollars. A "walking taco" is an open bag of Fritos that is filled with taco filling, sour cream, salsa and other such toppings. Students would go from table to table in order to assemble their dish. 
"I think this fundraiser went well because we got it out to a lot of people. I've seen at least 30 people come [so far]," said junior Jevan Dorbor, social media manager of the BSU. 
The event was organized almost entirely by students of the BSU, along with some help from club advisor Sarah Robinson and a few of the members' parents. According to junior Reiss Collier, president of the BSU, the club is planning to hold more fundraisers like this in the future, however decisions like that have to be coordinated and agreed upon by the members of the club.
"I didn't think people would be this excited over walking tacos," said senior Sa'Mir Braccey, vice president of the BSU. "[My favorite aspect] was seeing people walking around and telling us 'Oh these are so good when are you guys gonna have it again?'"
This was the club's first fundraiser, and many members participated in organizing and fulfilling important roles, which included: admitting people at the front, helping with assembly of the walking tacos, and putting flyers around the school advertising the event. However, there were some challenges faced by the club. The club originally planned to execute the fundraiser the week before Thanksgiving break, however because not everyone fulfilled their commitments to the fundraiser, they had to push it to the week after.
"[My favorite part of the fundraiser] was just seeing all of us have fun together in the same room. Being around each other with all that energy was really fun," said Collier.
The club was able to raise over $450, which will be used to send the club to the Los Angeles Black College Expo. At the Expo, there will be a variety of historically black colleges and universities that accept applications and award scholarships on the spot.
"[The fundraiser] went really great because a lot of people went," said Xavier Gordon, member of BSU. "[My favorite aspect of the event] was serving the food. [I also enjoyed seeing] people raising money for the BSU. They get to be a part of this as well."
Leave a Comment
About the Writer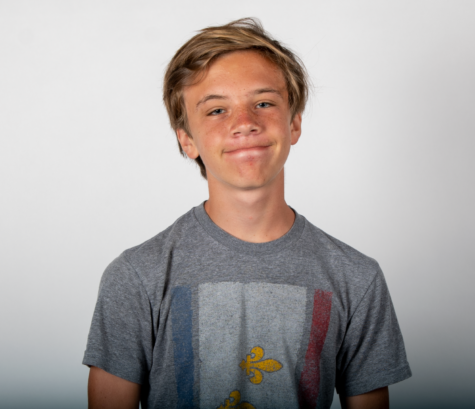 Quinten Lerch, Staff Writer
Hi, my name is Felix Quinten Lerch. I joined High Tide because my sister, Zelia, recommended it. I like to learn about computer science in my free time.