"SOS" Saved Our Souls
SZA's sophomore album, "SOS," is her most vulnerable work, exploring themes of femininity, heartbreak and confidence through a variety of musical genres.
Calling out "SOS" to find her groove and style within this album, Solána Imani Rowe, 33-year-old R&B artist known as SZA, released her sophomore studio album on Dec. 9, titled "SOS." Running for an hour and eight minutes with 23 tracks and featuring artists such as Phoebe Bridgers, Travis Scott and more, this album exudes confidence and femininity, giving us rock, R&B rap and indie rock.
Track one, "SOS," was a letdown for me. Although this is the title track, the song got on my nerves; it didn't have a catchy beat or hook, and the vocals seemed blown out or overly auto-tuned. Listening back, this was the one song I skipped most, and I remember thinking, "Oh no, this is gonna be a long album," setting my expectations low for the rest. This may have been strategic to make the other songs seem better, but it was a weak link in a chain of fairly strong songs. The lyrics carry a powerful vulnerability, but it's hard to see that under the song's lack of quality and annoying overproduction.
"Blind," track number six, speaks to the experience of being in love with someone and becoming blind to their red flags to separating and realizing that "it's so embarrassing." This is a powerful song that many listeners will relate to. It's human nature to get "blinded" by the love we have for others, and SZA does a wonderful job highlighting the emotions people may go through coming out of the fog of love.
Track 11, "Smoking on My Ex Pack," highlights SZA's ability and finesse as a rapper. This song has strong bars and a catchy chorus that leaves listeners wanting more pieces. Although track 11 differs from the rest of the "SOS" catalog, I was disappointed that there weren't more songs like this because I enjoyed it. SZA stepped out of her usual song structure and cadence, executing this track with a finesse that, as a rap fan, I was pleasantly surprised by.
Track 13, "F2F," juxtaposed the rest of the album because it includes more rock influences accompanied by an upbeat production; it also highlights toxicity in a relationship with lyrics such as, "I f*** him 'cause I miss you." While themes of toxic relationships and responses to pain and trauma are relevant throughout this album, this song holds nothing back, and SZA is very explicit in her narrative.
Track 16, "Special," highlights SZA's insecurities and how she no longer feels special because of the pressure that society and her ex-partner have put on her. Many people will relate to this incredibly vulnerable song because it evokes emotions of feeling lost and not being good enough in your own skin. The message is paired with a beautiful production, highlighting the guitar and acoustic feel.
One of the most popular songs from the album, already accumulating over 84 million streams on Spotify, is track 19, "Shirt." This is one of the album's singles and has a music video with 13 million views, which I personally did not enjoy. The music video did not highlight the strength of this song enough, and the message of the song and the video opposed each other. This track alone is phenomenal—it leaves no one wondering why it has amassed popularity. The lyrics are confident and empowering: "Feeling lost, but I like it; Comfort in my sins, and all about me." The production on this track is layered and complex — meshing beautifully together to create a song that will probably continue to be a fan favorite.
This is a letter of vulnerability to SZA's fans talking about toxic situations, insecurities, and finding her sexuality as a woman. While the production style and autotuning was a hit or a miss, this album is an exquisite exploration of maturity. In this large collection of music, there is something for everyone to love.
Leave a Comment
About the Contributor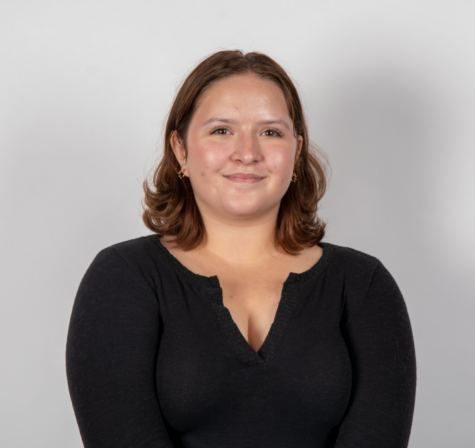 Zoe Rossi, Copy Editor
Hey y'all! I am Zoe Rossi! This is my second year on the High Tide staff, and I am one of the copy editors! I am also one of the Captains of the Varsity cheer team. I read a lot of books, so if you see...