Checking In
Elon Musk's Twitter takeover has caused major changes to the platform, which may lead to its downfall.
Thanks, Elon! Now I only have to pay $7.99 a month to fulfill my dreams of living a life of fame. 
Elon Musk's takeover of Twitter has been chaotic, to say the least. Twitter has never been a business based on profit, but Musk aims to change that. Since he acquired the social media giant in October, Musk has made decisions to cut costs and boost revenue. Almost half of Twitter's staff has been laid off, and now users are being asked to pay a monthly fee in order to be verified (the elusive blue check club). In addition to this, big-money advertisers have paused putting advertisements on the site. On the content end of things, moderation has decreased, and predictably, trolling has ramped up significantly. With all of the drama surrounding the rollout of the monthly fee, as of Nov. 9, the verification is no longer for sale until further notice.
A blue check used to be given to "active, notable and authentic accounts of public interest that Twitter had independently verified based on certain requirements", according to the Twitter help center. The blue check makes people aware that the person tweeting is actually who they say they are, and not some impostor tweeting while masquerading as Tom Holland. The certification was once a status symbol that people coveted. With the new system, anyone with $7.99 each month to spare could have the sought-after verification. That certainly diminishes the value of the blue check. 
Once a status symbol, the blue check seems to have lost its luster. The renowned horror author Steven King was one notable celebrity who was irritated by the monthly fee idea, claiming he will quit the platform if it is instituted and he likely would not be alone. In fact, more celebrities have been leaving the app since Musk has taken it over, including Gigi Hadid and Sara Bareilles. 
Scammers have already taken advantage of the relatively affordable checkmark. Apple TV, the gaming firm Valve, Donald Trump, and LeBron James have already been impersonated. In a bit of irony, people have created parody accounts of the one and only Elon Musk, which Musk promptly banned. 
The verification fiasco is not the only problem Elon Musk is dealing with since he became the man to lead Twitter. One of the first changes he made as CEO was to lift restrictions on what people could tweet. Musk claimed that one reason he was motivated to buy Twitter was to protect free speech, the cherished American 1st Amendment. Quite predictably, after Musk took the reins, a plethora of racist tweets shot through the roof. Some of these tweets include "Elon now controls twitter. Unleash the racial slurs. K—S AND N—–S," and "I can freely express how much I hate n—–s … now, thank you elon,", according to the Washington Post. This will be something Musk needs to address very soon. Freedom of speech is essential, but the amendment can't be used as an excuse to spew hateful messages. Without some content moderation, many people are likely to leave or significantly reduce their use of Twitter in order to avoid being exposed to vile, hurtful language spewed by trolls and instigators who enjoy getting under people's skin.
Elon Musk is clearly an intelligent guy and a shrewd businessman, as his 200 billion dollar net worth demonstrates, but perhaps he isn't the best man to own and operate a social media giant like Twitter. Space X and Tesla are amazing companies and Musk has led them effectively – but clearly, his experience running businesses that build rockets and electric vehicles hasn't paid dividends in the social media realm. At least not yet. Time will tell, but if the first month is any indication, there are more difficult patches ahead for Musk and Twitter. He even floated the idea of declaring bankruptcy this week. Who knows what happens next, but the new Twitter may look nothing like the one users have flocked to over the past decade.
Leave a Comment
About the Writer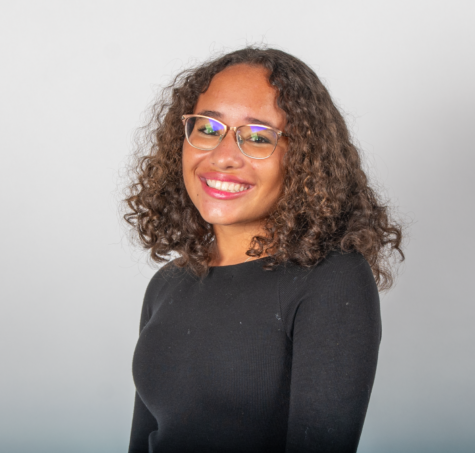 Amina Raiss, Staff Writer
Hi! My name is Amina and this is my second year on staff. I'm a sophomore and play on the tennis team. I love to write, surf, read, listen to music and obviously play tennis. I am very happy to be part...