Academics, Athletics, Anxiety
Therapist Monica Chernoff provided students with resources and advice to balance academic and athletic life.
Therapist Monica Chernoff advised students on how to deal with pressures as an athlete and balance a hectic academic and athletic schedule.
Chernoff specializes in anxiety and stress for children concerning academics and athletics. As a past athlete who played water polo in high school and continued on to the Philippines national women's team, Chernoff struggled with mental health herself, which inspired her to pursue a career in therapy.
"I saw a lot of mental health challenges in teammates while growing up, and I love learning about psychology. I've had different experiences working with people, experiences that pointed me in the direction of wanting to be a therapist," Chernoff said.
On top of dealing with anxiety, Chernoff was diagnosed with ADHD as a child; she had trouble focusing in class and doing homework. However, water polo was a way to escape those mental conflicts, providing Chernoff a way to thrive in an environment that wasn't academic.
"Discovering waterpolo and starting to play really helped me with ADHD because you're forced to think in the moment—you have to act in the here and now. It provided a different environment for me, a different way to work on my focusing and attention skills," Chernoff said.
Chernoff also battled with sleeping disorders. In college, she would find herself unable to rest properly for weeks due to anxiety about the coming day. Through her troubles, she found that meditation and hypnosis therapy were incredibly beneficial to her, relieving stress and improving her performance.
"I went to a therapist who specializes in sleep problems. I talked to her about what I was nervous and anxious about and she gave me a customized tape—a recording for when I was anxious. From my past experiences, medication can help short term, but in long term, training your mind and listening to a tape is a lot more empowering," Chernoff said.
Chernoff really believes in the importance of athletes connecting with their minds and taking time to re-center and unwind, which is why she encourages athletes to try meditation and incorporates the practices with her clients.
"I'm trained in hypnosis therapy. That's why I got into it, because I experienced it firsthand and it helped me so much. I've been trying to utilize that with my clients, as well. It's one of the best ways to have resources with sleep and performance anxiety," Chernoff said.
Hypnosis therapy is essentially meditation but done with the guidance of a therapist or recording. It puts your body in a state of extreme relaxation and improves focus and concentration. Practicing mindfulness is one of many healthy coping mechanisms athletes can glean benefits from. Chernoff also emphasizes counting on your support system and leaning on your family and friends through difficult times.
"You don't have to please everyone, you can't when you're going through your journey as an athlete; it's impossible. It's important to prioritize yourself and have positive experiences," Chernoff said. "You don't have to have it all figured out. There's a lot of pressure of 'I want to go here. I want to play here.' You don't need to figure it all out at that moment. Try to be as present as possible. All we can control is what we do today, and what tomorrow might look like."
Leave a Comment
About the Writer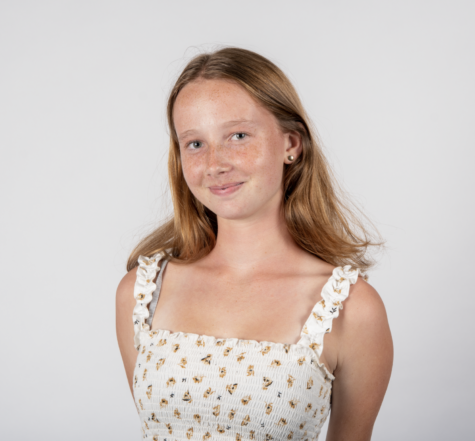 Valentina Masoni, Staff Writer
Hi, I'm Valentina and I'm super excited to be working on the Journalism staff this year :) I like reading (almost anything), gold jewlery, and traveling. Don't talk to me if you're a slow walker, or if...