Prop Debrief: Proposition 27
Proposed as the solution to homelessness and mental health crises, Proposition 27 calls for the legalization of online sports betting in California. Although rejected in the recent midterm election, this proposition did offer some positive ideas, but I agree with the official decision to reject Proposition 27.
According to the proposition, ten percent of online gambling company revenues would be given to the state of California. These hundreds of millions of dollars would permanently fund crucial issues like housing, mental health and addiction treatment. It would end illegal online gambling through regulation and strict rules for minors to ensure everything goes smoothly. So basically, Proposition 27 is redirecting gambling money toward mental health and housing challenges. 
Despite this, the numerous cons had me wishing I could vote no in the election. Ten percent of the revenue would go to the previously mentioned causes, but the other 90 percent would go to out-of-state gambling companies that are mainly profit-driven. These out-of-state companies, such as DraftKings and Fanduel, push for online gambling expansion because on the East Coast, online sports betting is already legal. These major corporations have their eye on a money grab and aren't focused on the problems that would entail. If it had been approved, gambling would be more accessible to teenagers with the touch of a button on their phones. Even with said strict rules about minors gambling, this issue still exists on the East Coast, diminishing its effectiveness even more. The money might've temporarily helped matters, but it would do so by increasing minor gambling and gambling addiction.  
Proposition 27 isn't the solution to homelessness; it's primarily a money source for greedy gambling companies covered up with small solutions to homelessness.
Leave a Comment
About the Writer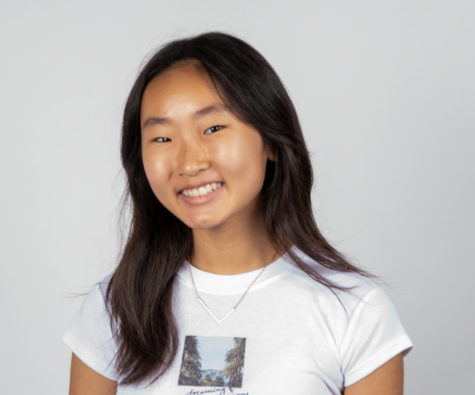 Lauren Choy, Staff Writer
Hi I'm Lauren and I guess I'm a returning writer now, even though I still feel like a new writer. I hope my stories don't bore you too much. :)