"Her Loss" is Our Win
Drake and 21 Savage's newest album, "Her Loss," is a collaberation that highlights the growth of both artists into true superstars
On Nov. 4, Drake and 21 Savage released their new joint album, "Her Loss." This album combined the musical styles of the two artists and created various new hits few would have anticipated.
Although the songs of this album aren't the kind of songs I would listen to religiously, the album was catchy and honestly wonderful to listen to. Despite very explicit lyrics in most of the songs, the music itself was actually quite calming–the kind of music you can zone out to and listen to without overthinking or caring too much. Many of the songs had repeated rhythm patterns, making it calming to me in particular because those are the kind of sounds that are easiest for me to relax to. "Her Loss" did an excellent job of that. The songs of this new album were simple, and quite catchy. Even if rap is not your favorite genre of music, "Her Loss" is clearly a sign of Drake's growth as an artist. (Its debut on the Billboard Top 200 Albums list is testament enough.)
  This growth can clearly be seen by putting some of Drake's old songs and those from "Her Loss" side by side. After comparing the two, it's clear "Her Loss" has a better collection of tracks than some of Drake's past albums. While he did have some previous hits–remember TikTok sensations "Knife Talk" and "In My Feelings"?—none were as widely discussed as "Rich Flex" and "Major Distribution." On the other hand, 21 Savage's past songs were less popular than those in "Her Loss:" mostly just vulgar words repeated over and over. This collaborative album is better than their previous works as it blends their two music styles to create a fast paced, feel-good record. Beyond the comparisons of 21 Savage's and Drake's previous songs to those present in "Her Loss," there were specific songs that stood out themselves. One of my favorites is the song "Spin About You." This song is arguably to be one of the best songs on the record, from the somewhat sweet lyrics to the melody itself. Additionally, the beat was really good as it had not only the basic rapping but also singing in the background which created interesting production. All the layers worked together to make an incredible listen. Aside from "Spin About U," "I Guess It's F*** Me"–whether it was the poetic lyrics or the calming beat–the song was surprisingly comforting to listen to and clearly a success. 
 The songs in  Drake and 21 Savage's newest album "Her Loss" aren't songs I would personally play on repeat but they work perfectly as background music for studying or cooking. For rap fans, the music would be quite good and fitting to listen to as the collaboration between 21 Savage and Drake leads to a unique creation of  perfectly playable beats and melodies.
Leave a Comment
About the Contributor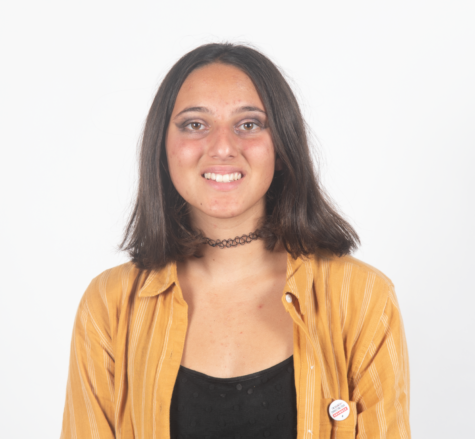 Ariya Anvari, Staff Writer
I love the fabulous wonders of our world that are Disney and coffee. Another thing about me is that I strongly dislike mangoes.