Conversations with Cox
Cox and company record and edit "street" styles videos for a combined social media following of more than ten thousand.
With heightened microphones and a shaky camera, junior Carson Cox  (@itscarson3k) and his crew take to the 'streets' of RUHS with their edgy and uproarious videos. Cox's videos have their signature vibes with bass-boosted sound effects and awkward (The Office-Esque) conversations. Following the trend of influencers asking strangers various questions, Cox films his viral videos locally and on campus. 
Ranging from trivia and music tastes to asking about types and hot takes, Cox asks it all in the name of entertainment. 
"I like being an entertainer, so it's fun. That aspect of making money is cool too. I'm working on sponsorships right now and getting monetized," Cox said. 
Cox sees a future in making videos and has struck fame here at RUHS with 11.4 thousand followers on Instagram, as of November 30. His last video on Tik Tok got 5.5M views and counting. Many other of his comedy videos have gone viral. 
"It started as just a fun thing, but now a good goal would be to get as big as I can," Cox said.
His videos have an awkward style, as well as abrupt cuts to memes and zoomed-in faces. They often touch on vulgar jokes and poke fun at people's answers to trivia questions. Currently, Cox is working on selling merchandise and making money from the videos. Though he is still workshopping ideas, his hoodies may have his signature interview question, "What song are you playing if you're put on aux right now?" Cox sees this design as a clever marketing tactic. Despite being young, he has found success in creating his brand of content creation and selling it to the public.
"It's really fun to play around with videos and see what gets the best reaction," said Cox. 
The street style Cox utilizes originated from Shan Rizwan on Tik Tok. Rizwan approaches strangers in his videos and asks what song they are listening to. This concept moved onto school campuses, and Jimmy Kimmel Live took it on their "Pedestrian Questions" segment. Cox was inspired by these and other videos and decided to bring the style to RUHS. 
"I was inspired by an old friend from Venice, Cody Premer, who's pretty popular on Tik Tok. So, I just started doing what he does. I didn't start out trying to like be a thing, it was just for fun and to hang out with my friends and joke around," Cox said. 
One of his friends, Jasiah Jimmerson, works to create questions. 
"I come up with questions from what is trending. When I make questions I try to talk about something cool that people like. If we talk about rap or something popular, then we can get views," Jimerson said.
Cox thinks these videos have promise for him in the long run.
"I am not sure of my plans after high school, but I will probably just get a simple job and see where this content creating takes me," Cox said. 
Cox and his friends write, film and edit the productions. They do not hesitate to ask juicy questions to get amusing answers. 
"I tried to make the questions inappropriate because I feel that makes people laugh the most. I don't think people care about generic questions. I feel like people like funny answers so I try not to make it as 'little kiddy' as I can. But, I stay within a good boundary where I'm not offending anyone. Curse words are used, but not to offend anyone," Cox said. 
Jimerson claims the videos are a fun way for students to make and be the center of jokes. However, videos can get millions of views so he and his friends have to be respectful of who they put on their platform.
"We always ask before filming people, just to respect that we might make fun [of them] and it will be online," Jimerson said.
Cox scripts his on-campus videos in an effort to create funnier content for his viewers. 
"The kid videos are staged, but the adult ones aren't. I just go up to strangers at the pier and ask them to be in my video," Cox said. 
You might see Cox and his friends interviewing students at lunch, and you can even get yourself featured on his Instagram and Tik Tok.
According to Cox, his videos feel like the jokes you make in your friend group. Cox claims that this is the point, to make funny videos with the unifying feature being the RUHS campus and the South Bay. And, of course, to ask his trademark question, "What song would you play on aux?"  to which Cox always answers, "Hoovas by Tr3yway. Got to end on that." 
Leave a Comment
About the Contributor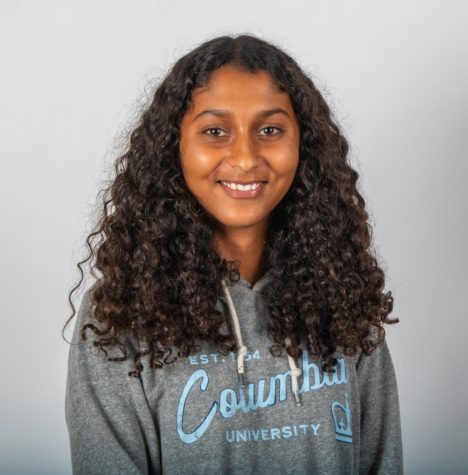 Priya Ramcharan, Staff Writer
Hey! I'm Priya, a freshmen and staff writer. I spend my free time reading dystopian novels, watching political thrillers, and collecting New Yorker magazine covers. I play water polo and swim, though...