19 Strong
Girls Flag Football extends its winning streak against Hamilton High School 36-0 and Santee 7-6, but losing against JSerra 7-0.
  For Girls Flag Football, the pressure of keeping their undefeated winning streak from both this year's and last year's team played a significant factor in their mindset going into the game. However, on Nov. 12, the team did not blemish their impressive streak of 18-0, defeating Hamilton High School 36-0 and Morningside due to forfeit.
 The opening drive began strong, with the team's coordinated offense allowing Redondo to score a 30-yard touchdown pass, supplying the team with a quick lead over Hamilton. Drawing from their custom playbook designed by the Girls Flag Football coach, Jake Jimenez, the team continued to display their dominance and effort, executing game-winning plays. 
"Everyone put forward 110% effort. Our practice showed definitely, we could have done better with our second strings, and our offense and the second offense struggled a little bit. Regardless, it's a shut-out so a win is a win," said senior team captain Alyson Young. 
Hamilton High School lacked field chemistry and communication skills, as their offense's play design and dynamic playmakers were seemingly absent from the game. While Hamilton was no match for Redondo, Jimenez reminded the girls to "treat every team like they're the best team in the league," said Young. "Otherwise, we get lazy and don't play our best."
Later in the first half, Redondo's defensive back consistently deflected and intercepted passes, outplaying Hamilton. Sophomore Kaya Aguirre, the quarterback and also a team captain, flaunted an intricate play from the team playbook, where Aguirre faked the football to the running back late in the first half, then reversed it to the wide receiver to the delight of the crowd. Hamilton began to play deep, attempting to prevent Redondo from securing the win.
 "[Executing the play] was great. Knowing how far we've come, and how hard we worked makes every first touchdown rewarding," said Aguirre.
While Redondo's offense and defense were patently powerful, Aguirre noted that ego is occasionally a large problem amongst the girls.
"We always go into every game thinking, 'Oh, we're gonna beat them. It's fine because we're undefeated,'" said Aguirre. "But again, we have to lock in [and] play as hard as we did last year."
Redondo made Hamilton think more than react, setting them behind even more. After several more strategic touchdowns, Redondo played just as hard throughout the second half. By intercepting and defending several throws by Hamilton, the team demonstrated that the intense preparation they did prior to the game truly paid off. 
"[The drills and practices] are challenging enough to where [the team] has to work hard but then they can also excel when we play games," said Jimenez. 
Redondo closed out the game against a demoralized Hamilton, with yet another touchdown and interception. On Nov. 19, Redondo played against Serra High School and Santee High School, with hopes to continue their undefeated streak. They lost against JSerra Catholic High School 7-0 but were able to come back for a win against Santee High School with a score of 7-6.
"It always feels good to get a win," said Jimenez. "But at the same time, I feel there's always something that you can improve on and there's always something that can help you build a better program and team."
Leave a Comment
About the Contributor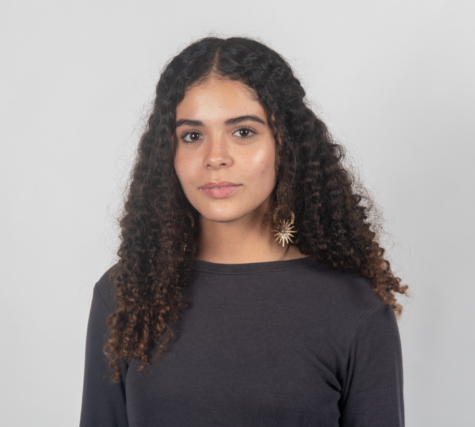 Yasmeen Ford, Staff Writer
Hi, I'm Yasmeen, I'm a sophmore and this is my first year in Journalism. In my free time I like to read, listen to music, paint and cook various types of cuisines. I'm looking forward to shedding some...