Stayin' Alive
The Red Cross Club, in collaboration with the Redondo Beach fire department, held a CPR certification event on Oct. 12 in the gym from 11–12:20 p.m. Students were divided into groups of four, with each group having a student volunteer or firefighter instructor demonstrating how to perform chest compressions on a test dummy. Although it was originally supposed to be held in the Sea Hawk Bowl, weather concerns forced them to move to the gym.
"I think it went really well. It was really well organized. We weren't there for too long, because I know CPR trainings are [usually] super long, but they did a good job of splitting it up. We were really only in there for an hour and we got hands-on experience," senior Brooke Talbott said.
The event had been planned for months beforehand, mostly by members of the Red Cross Club in a joint effort with the fire department and ASB. 
"Last year we did a beta test with only the clubs, with only around 12 people, and then we were like, 'Okay we want to make this on a bigger scale.' So I communicated with Curt Mahoney from the fire department and talked about logistics, like who's going to be teaching and how we're going to organize," senior Catherine Tran, president of the Red Cross Club, said. 
The attendance was higher than expected according to Talbott, with estimates measuring around 100 attendees. 
"I was surprised because I know a lot of students are already CPR trained for jobs, but I thought it was a good turnout," Talbott said. 
However, many students were unable to attend the event due to prior commitments and SAT testing. Red Cross Club is "actively" looking for more opportunities in the future to provide opportunities for CPR certifications, including another senior certification event next semester.
"We're also trying to do some smaller-scale class sizes and not a huge event. So during lunch, people can come in and get CPR certified really quickly," said Tran. "From pictures and what my board members told me, this time went well."
Leave a Comment
About the Contributor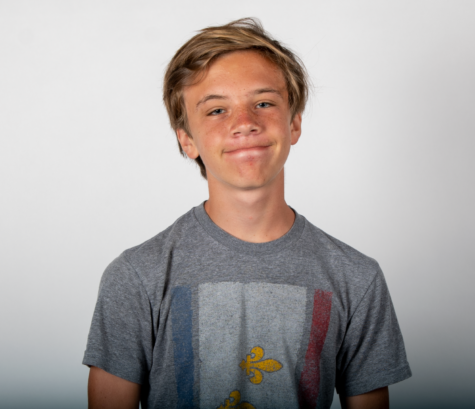 Quinten Lerch, Staff Writer
Hi, my name is Felix Quinten Lerch. I joined High Tide because my sister, Zelia, recommended it. I like to learn about computer science in my free time.