Moshpit Madness
Students, music and flashing lights fill the gym on Homecoming night, inviting excitement and injury onto the dance floor.
Homecoming provides students with memory-making opportunities, but this year, it left students with injuries they won't forget. The dance floor broke out into a mosh pit, resulting in people leaving with injuries, such as senior Ash Agustin. 
"Normally at dances you're just jumping up and down, but this time, it was more violent and intense than I was used to," Agustin said. 
Agustin was stepped on and hit during the dance, resulting in bruises on her foot and on her side. After the dance, she couldn't put weight on her foot and had difficulty walking. 
According to Agustin, the middle of the mosh pit was the "scariest," and the only way she could enjoy the dance was by finding the right spot. Even then, the dance floor was still "dangerous."
 Remembering feeling "scared" in the moment, according to Agustin, students could've done better to improve the experience.
"Someone passed out in front of me and my friend, and we had to drag him out," Agustin said. "I understand being hyped, but when you're moshing at a school dance, it ruins it for other people who want to dance freely or just have fun with their friends." 
Mrs. Keasler, an AP Stats, Algebra 2 and Calculus teacher, was one chaperone, and according to her, the dance floor became very crowded due to the overselling of tickets.
"It's hard to control students' actions all the time, but the more students you have, the more rowdy they get," Keasler said. 
The crowded dance floor was an indirect result of the weather.
"The original dance was not supposed to be in the gym. It was in the gym because of the rain and none of their equipment can get wet, so we moved it inside," Keasler said.
Extra students packed in the gym and a portion of students' behavior, throwing water into the crowd and breaking rules created a very humid atmosphere. This caused people to be "drenched" in sweat, and kids started to slip and fall when others poured water onto the ground. According to Keasler, these actions further influenced the injury rate as the dance continued. 
Reflecting on the outcome of this dance, Keasler hopes to better ensure the safety of students next year with adjustments to enforcements.
"The dance isn't designed to have a mosh pit. But, if students are going to continue to try and create mosh pits at the dance, there may have to be contracts that students will sign or a disclaimer that when you are engaging with a mosh pit, you are liable to be kicked out of the dance," Keasler said. "It could also just mean lowering the number of tickets next year."
Although it is not official what ASB and Link Crew will do regarding mosh pits, corrective action will be taken. 
"Looking back on it now, I feel like people could've calmed down a bit more," Agustin said. "The highlight of the dance was the dancefloor, just this time you had to be careful."
Leave a Comment
About the Contributor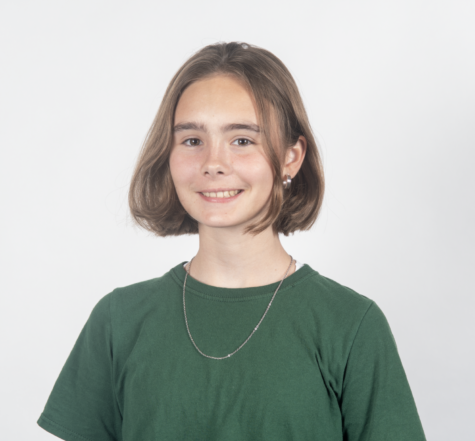 Charlene Elam, Staff Writer
Hey! I'm a freshmen at RUHS and I enjoy art & videogames. I'm a middle child and I have a pet cat (Callie) and a pet rabbit (Jasmine).