Inspiring Interactions
ASB hosted its annual fall Club Rush, introducing students to both new and well-established clubs run by their fellow Sea Hawks.
On Sept. 21 and 22, during lunch at the Student Union, ASB hosted Club Rush and showcased approximately 100 different clubs, as depicted in the Club Rush inventory. Each club booth, with sign-up sheets and flyers scattered all over their designated tables, displayed awareness, community bonding, or fun activities to help students get to know each other. According to junior May Le, ASB Club Commissioner, Club Rush "pushes the year into motion" and "helps students get involved from the beginning."
Thanks to Le's organization and commitment, Club Rush turned out "great," according to ASB President Reece Cartee. While Cartee does oversee all campus activities, Le is the one to approve or reject new clubs and fundraisers, as well as help make a hundred signs that are displayed for each club. Furthermore, according to Le, club presidents and ASB members set up an hour before Club Rush. 
This year, ASB assisted in establishing a new club called "Morgan's Message," which aims to spread mental health awareness, especially among student-athletes, according to junior Kylie Thompson, the co-club president.
"Our goal is to destigmatize mental health and create a safe community at RUHS, as well as normalize discussions about mental health's importance," Thompson said. "We hope to build a community where people don't have to feel alone."
For Thompson, participating in Club Rush gave her a way to inform and get to know students all around RUHS. 
The long-standing "Girls Who Code" club was also featured during Club Rush. "Girls Who Code" strives to break down gender barriers in STEM, and more specifically, in computer science, according to co-President, junior Emily Poladian. 
"We want to get more women interested in computer science," Poladian said. "Girls Who Code" is a non-profit organization and we wanted to carry on its legacy here at Redondo to help girls interested in STEM feel welcome."
Similarly, to junior Artin Fazeli, president of the "Auto Club" which was created two years ago, Club Rush helps bring attention to his goal of teaching students the mechanics of cars.
"With more and more students signing up, we can now gather donations for our new projects," Fazeli said. "Our latest project we wanted to have is getting a project car for students to take apart and learn the basics on how to fix it. We wanted to try something different than just looking at cars and be more 'hands-on' to really engage members." 
In addition to "Girls Who Code" and the "Auto Club," students can always look for one club that has stayed constant since 2003: the "Sabor de Salsa" club. By performing at Club Rush every year, the "Sabor de Salsa" club is a "Redondo staple" according to Co-president, senior Marco Foster. 
"Our club provides a great deal to RUHS. It's a welcoming environment where anyone can easily find friends and create lasting friendships," Foster said. "It's a source of entertainment and excitement with each of our performances and for me, clubs like "Sabor de Salsa" are the heart of our school."
By forming lasting memories and spreading awareness, Club Rush opens an accessible platform for students to express themselves and share interests with other students according to Foster.
"I love the fact that anyone interested in a club can speak directly to its club leader right at the booth, ridding any confusion of the club's days and also getting to know what each club is about," Foster said. "The fun atmosphere of Club Rush is a setting full of life that, though getting pretty hectic at times, is quite the sight to behold."
Leave a Comment
About the Contributor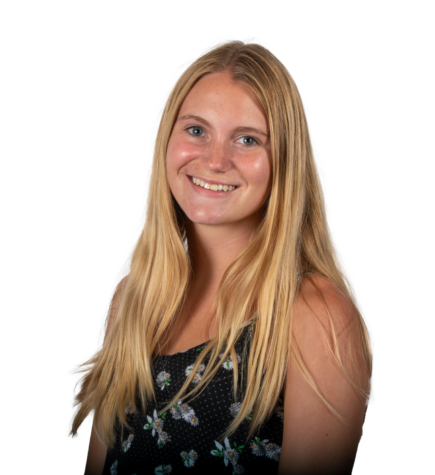 Sydney Lamich, Entertainment Editor
Hey, it's Sydney (not Sabrina). This is my fourth year on staff as an Entertainment Editor. If I'm not at school, you can find me at your mom's house.